BOZEMAN - A semi hit a Bozeman Police vehicle Friday, around 10:20 AM according to the Montana Department of Transportation (MDT).
MDT reports the semi was heading east on I-90 when it hit the police vehicle, knocking it through the median and into westbound lanes. Trooper Cherie Lofton says roads were dry and visibility was good when the semi rear-ended the patrol car. 
As of 11:00 AM the semi was blocking the eastbound passing lane and the police car was blocking the westbound passing lane. 
Trooper Lofton said two officers were in the police vehicle at the time of the crash. They were taken to the hospital as a precaution. We're told there were no serious injuries.
Lofton said everyone was wearing their seat belt and neither drugs nor alcohol were factors in the accident.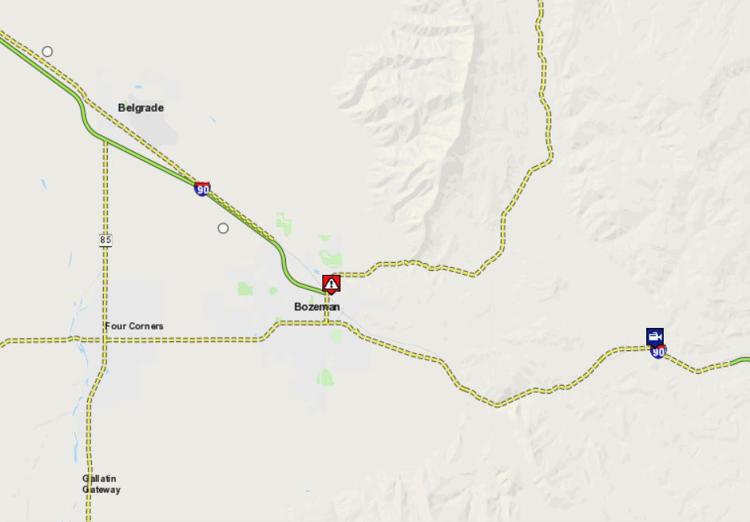 The report from MDT says westbound and eastbound driving lanes are open to the public, but they're urging you to watch out for emergency vehicles. 
Drivers should expect delays and single lane traffic in the area.