MISSOULA - British indie-folk band Mumford and Sons announced a summer tour date in Montana, and they're bringing Portugal The Man with them.
Logjam Presents announced that the show will take place at Ogren Park at Allegiance Field on Sunday, Aug. 11. 
To buy tickets in advance, you can register online with Ticketmaster Verified Fan for a presale that begins Thursday, March 14. Logjam says it's a new program designed to reduce ticket scalping. Click here for more info.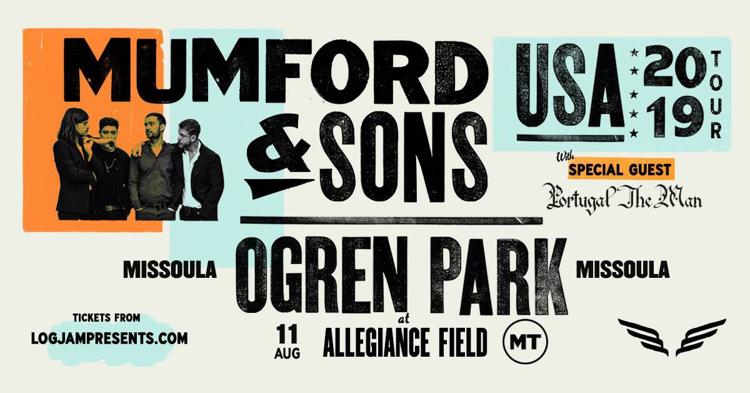 Logjam says if any tickets are left after the presale, the remainder will go on sale Friday, March 15 at 10 AM.
Tickets range $75-$90.