BOZEMAN — For the second time in as many days, a Florence-Carlton football player committed to Montana State.
Florence-Carlton quarterback Patrick Duchien announced his intention to play for the Bobcats on Tuesday, one day after his teammate Jonathan Luhmann did the same thing. Luhmann blocked for Duchien, and the duo led the Falcons — who are coached by Duchien's father — to their second straight Class B state title on Saturday.
"It's going to be really fun to be able to play together again," Duchien told 406mtsports.com on Tuesday.
"I've got to give all the glory to God. He's the one that helps me do all this," he added. "I'm just so fortunate for that to happen to me — to win a state championship and then have the opportunity to commit to MSU."
Duchien said he'll receive a partial scholarship from MSU, the only Division I program to extend an offer to him. He also got offers from NAIA schools Carroll, Montana Tech and Montana Western, as well as Division II's Colorado School of Mines and University of Mary. He talked with Montana's coaches a little bit but didn't receive an offer from the Grizzlies, he said.
"I want to go into MSU and compete," Duchien added. "I love the coaching staff. All these other schools have great coaching staffs, too, and great programs. I just felt that MSU was the best fit for me."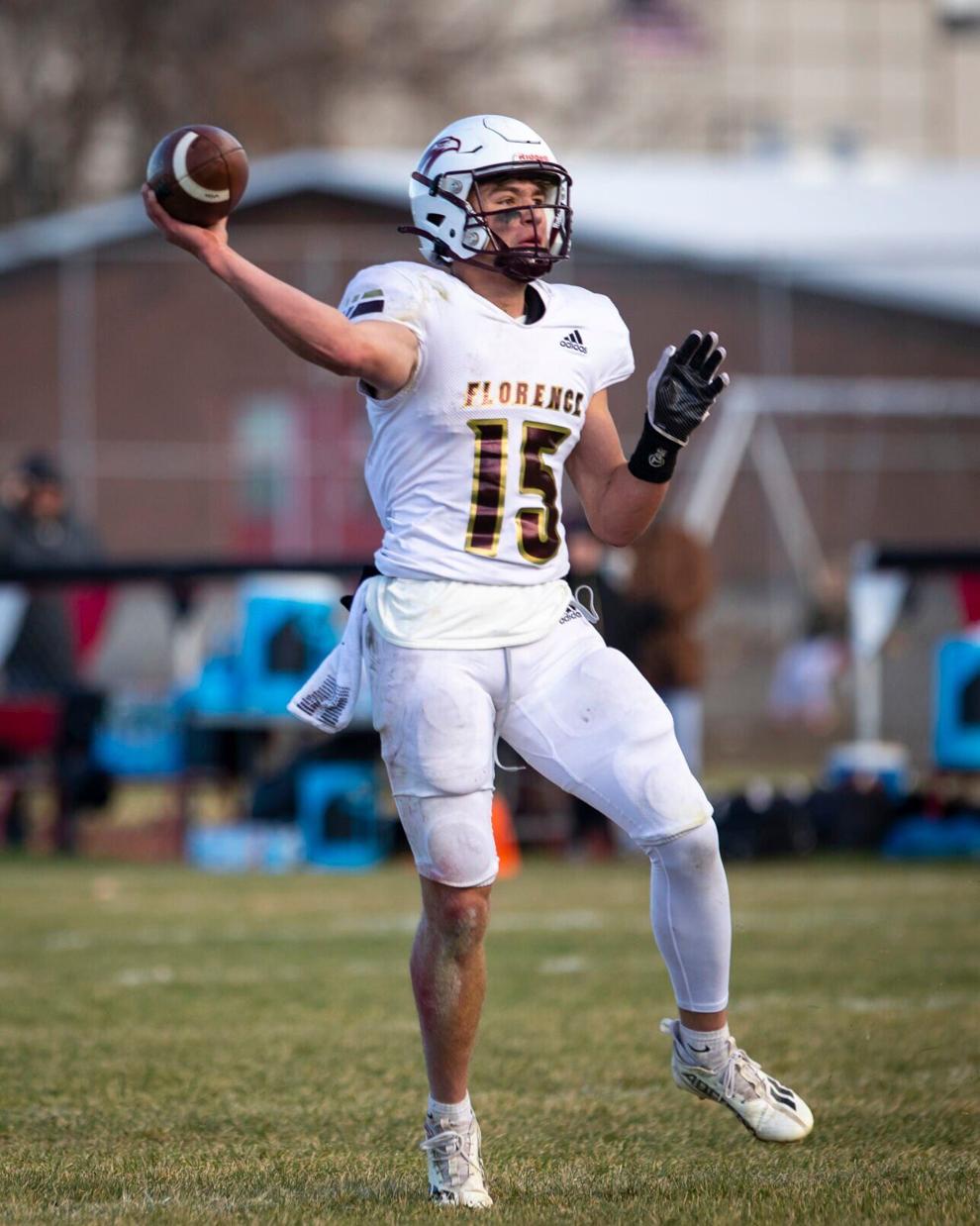 On Wednesday, Duchien was named the MaxPreps Montana player of the year. The 6-foot-2, 205-pound senior completed 63.8% of his passes for 2,803 yards, 31 touchdowns and five interceptions this past season, and he rushed for 1,124 yards and 19 TDs on 168 carries (6.7 yards per carry).
In 2021, Duchien completed 66.7% of his passes for 2,612 yards, 35 TDs and six INTs while rushing for 596 yards and 13 scores on 111 carries (5.4 ypc).
Duchien's top 40-yard dash time is 4.85 seconds, he said, with a three-repetition bench press maximum of 205 pounds and one-rep maxes of 395 in the squat and 235 in the clean. He boasts a 4.0 GPA and plans to study engineering, which contributed to his decision to pick MSU since it has a strong engineering program.
The 2021 Football Championship Subdivision runner-up Bobcats just won the Brawl of the Wild, shared the Big Sky Conference title and are the No. 4 seed entering this year's FCS playoffs.
"Being able to compete and play D-I ball is always what I wanted to do as a kid," Duchien said, adding, "It's something I felt like I worked really hard for and was able to get there. I couldn't have done it without my coaches and teammates that helped push me to get there."
Duchien is the 19th player of the 2023 recruiting cycle to pick MSU, and he's the second who's planning to play quarterback for the Cats. The other is Chance Wilson of Rejoice Christian (Oklahoma).