SIOUX CITY, Iowa — For the second consecutive year, Carroll's women's basketball team suffered heartbreak in the NAIA National Championship Tournament Round of 16.
A Saints lead as big as 13 points evaporated before halftime and costly turnovers down the stretch resulted in an 82-72 defeat, ending Carroll's season four wins short of a national championship.
"We did just about everything we could to win the game, we just could not put the ball in the basket," Saints head coach Rachelle Sayers said. "I can't remember a game where we've gotten 70 shot attempts."
"We handled their press and pressure…We got the ball to the spots we wanted, we just could not buy a basket."
It's just the second time all season Carroll has attempted 70 shots in a game, the first since taking 74 on Dec. 31 against Briercrest.
"Down the stretch, we got a little tired and they went on a little run and we couldn't respond," Sayers said.
Dakota State attempted 33 free throws in Tuesday's victory and made 29.
Carroll, in foul trouble early with a pair of fouls on each of its post players by halftime, reached the bonus early in the fourth, leading to 19 fourth-quarter free throws attempts for the Trojans.
Dakota State made all 19.
Maddie Geritz scored a career-high 24 points in what could be her final game as a Saint as Jamie Pickens struggled to get shots to fall all game.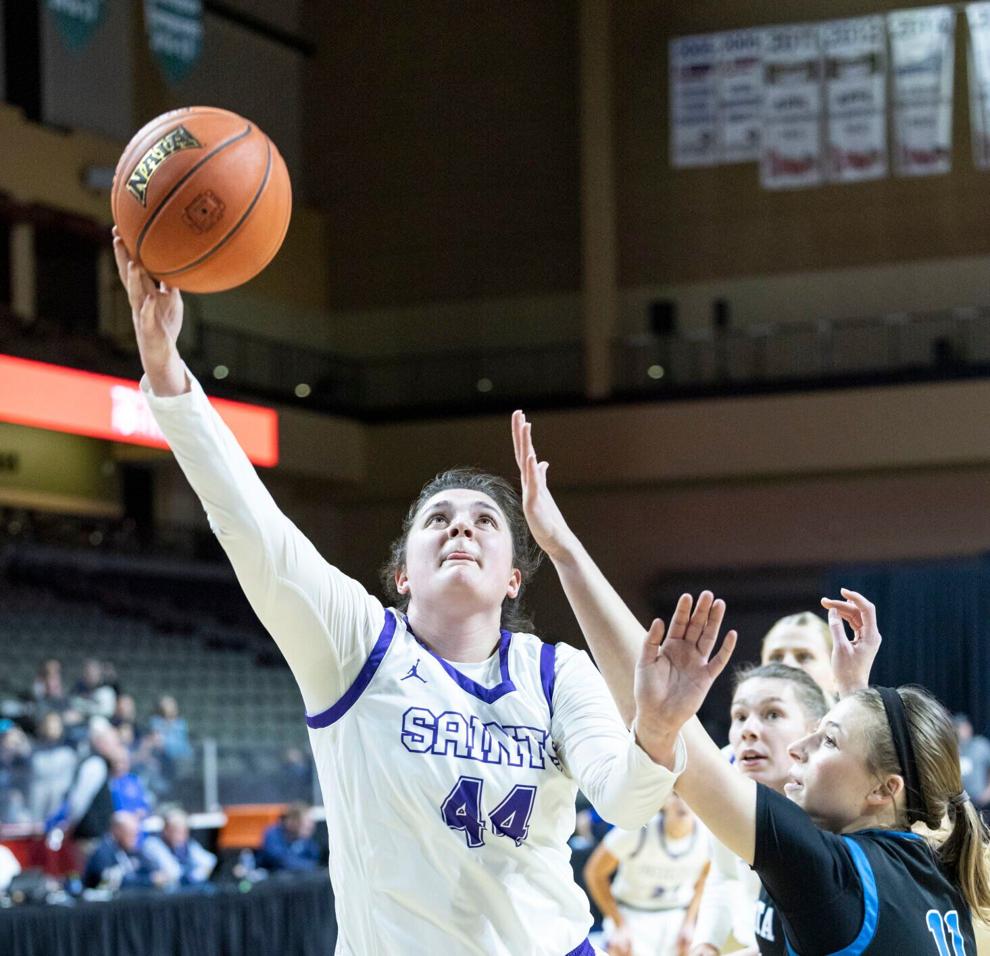 Her 3-pointer with about four and a half minutes to play cut Dakota State's advantage to three. Moments later, Kyndall Keller pulled the Saints within a pair and Sienna Swannack tied the contest at 68-68 with a jumper at the 3:06 mark.
In the face of a steady pressure, Carroll turned the ball over just 11 times all game, but on three straight possessions late in the fourth, the Saints coughed it up, allowing the Trojans to run away.
Pickens, who began the game 2-for-12 from the field, finished with 17 points and 16 rebounds for her 10th double-double of the season.
"Our game plan was, she's gonna get her's, we're just gonna try to make it really tough to get the ball into the post by pressuring their guards," Trojans head coach David Moe said of the game plan on the Frontier Conference co-Player of the Year.
"[Carroll's] guards played really well…they handled our pressure really well. We're lucky that she missed some shots."
Keller scored 11 points in the loss, while Genesis Wilkinson chipped in eight off the bench.
Kamden Hilborn knocked down a first-half 3-pointer and dished out seven total assists, while Sienna Swannack scored five points to go along with four rebounds, four assists, a steal and a block.
As Carroll's 15-game win streak snapped, so ended a second consecutive 27-win season.
For Kamden Hilborn and Sienna Swannack, two fifth-year seniors who exercised their last season of eligibility this year, Tuesday's loss was their final game in a Saints uniform.
A handful of other Saints, including Jamie Pickens and Geritz, could return for another season, if they so choose.
"It's never about the game at this point," Sayers said after emerging from the post game locker room."
"I am so honored to coach a group of kids that believes in their staff and their teammates and what we're trying to do as much as this team did. I could coach this team for another 20 years, they were just that special of a group and they cared that much about this program."
"It's just super heartbreaking to know that this was our last game together. I would have done anything to see them get one more game."
Four-time All-North Star Athletic Association pick Savannah Walsdorf notched a 20-point, 12-rebound double-double for Dakota State, while Elsie Aslesen added 13 points and five boards.
Sidney Fick scored 19 points off the bench for the Trojans.
The core of the Saints team that took the court Tuesday finished forming in 2020 when Pickens transferred from the University of Montana.
In the three years since, Carroll has swept the Frontier Conference regular-season and tournament championships twice and won four national tournament games.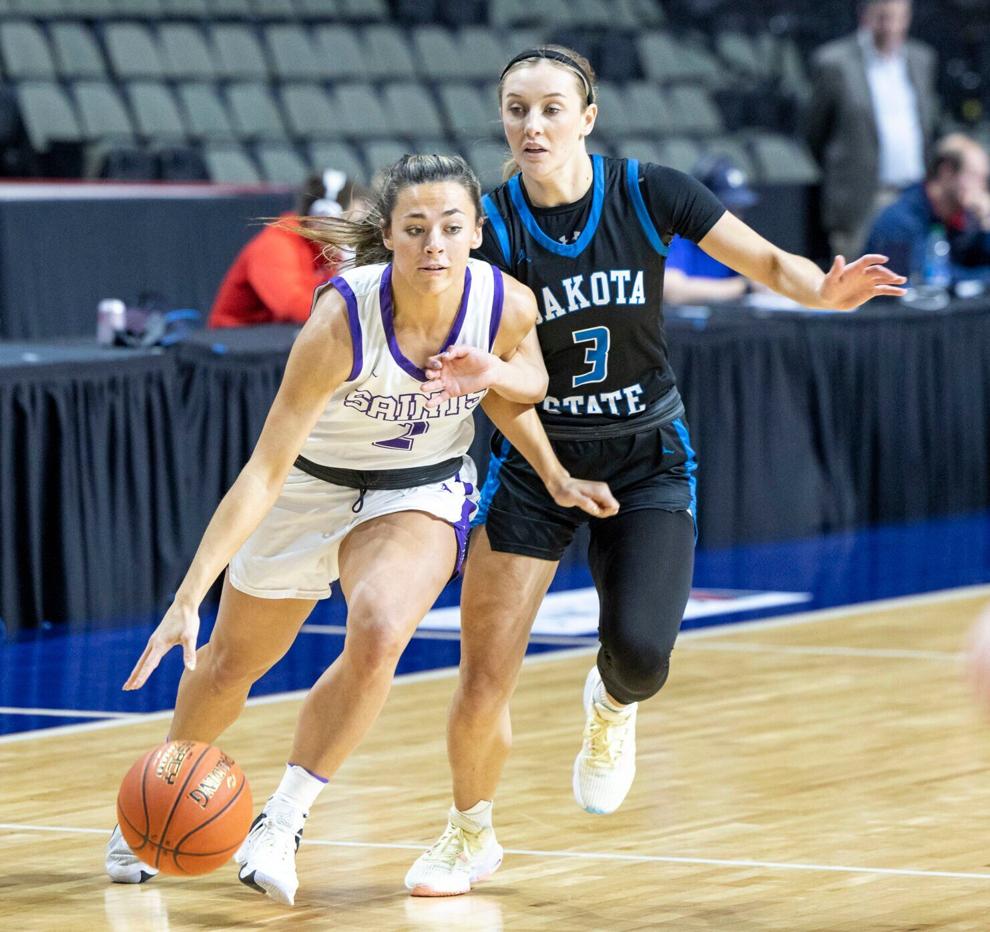 That doesn't relieve the heartbreak the Saints felt once the final buzzer sounded Tuesday, but it is more than enough to be proud of.
"I know as a coach [groups like these] don't come around very often," Sayers said. "It's a super sad thought to think we're not gonna have that group together again."