HELENA — The journey from Belgrade, Serbia, to being a two-time All-American and perennial leading scorer for Carroll's men's basketball team spanned more than just the 5,000-plus miles that separate the European country and Montana's capital city for Jovan Sljivancanin.
Sacrifices were made at nearly every turn for the standout Saint in his final year on the hardwood. From moving to a foreign country as a teenager only a short time after his father passed away, without a good grasp of the language, to settling for an NAIA program after his dreams of playing Division I basketball were stifled.
Sljivancanin continued to chase his dream through it all, that of becoming a professional basketball player like his uncle who played in European leagues for a handful of seasons.
Sljivancanin comes from a basketball family. He said multiple members of his father's side of the family participated in the sport. It seemed only natural, then, that a seven-year-old Jovan was encouraged to pick up a basketball. 
"I'm super happy that I've found something I really love," Sljivancanin said. "When I was in first grade and started playing basketball, I knew back then that this was the thing for me. The joy and love for basketball just kept developing. There's not a day where I don't get shots up or play basketball. It's just a daily routine for me and I love it more than anything. I love playing basketball more than doing anything else."
How many times have you heard of someone learning to play basketball with their left hand?
Watch Sljivancanin play next time Carroll is at home and you would swear No. 21 in white was born left-handed inclined just by the way he controls the basketball and shoots with that hand.
That, however, could not be further from the truth. Sljivancanin said he is right-handed in everything else besides basketball and chose to be left-handed when learning to play the game.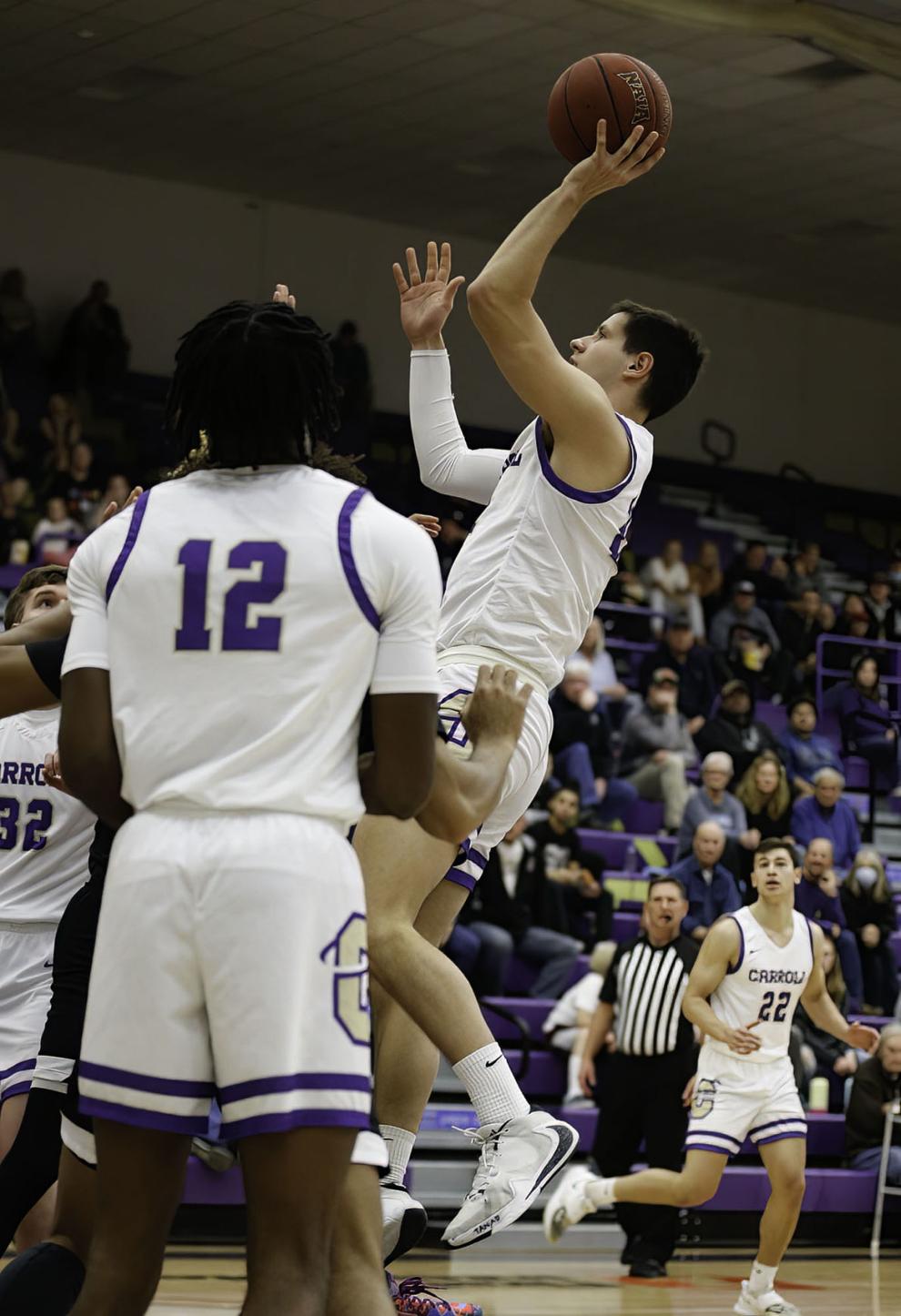 "Everybody was right-handed and I wanted to be one-of-a-kind to shoot with my left hand," Sljivancanin said. "I was a little kid, I didn't even know how to shoot with my right so I just started shooting with my left. Everybody is right-handed in my family and I'm right-handed myself, it's just basketball that my left hand is strong."
"I think being left-handed makes him a lot harder to guard because of his right shoulder," Saints head coach Kurt Paulson said. "He's a lot harder to guard. He's unconventional. Teams don't know whether to put a big guy on him or their best perimeter defender. Every game they try new stuff. He's just a mismatch."
Sljivancanin surpassed 1,500 career points in Carroll's win over Bushnell on Friday. He did so in his 105th career game as a Saint. No matter what happens on the court to finish out this season, Sljivancanin will likely go down as one of the best to ever pull on the purple and gold.
At multiple times in his journey to Carroll, it looked like Sljivancanin would end up elsewhere, either at another school in the United States, or back home altogether.
He ended up at Carroll, however, a school he has learned to thrive at, and a place where those sacrifices made in his journey are paying off with results and accolades.
"I was so close to going back home"
Basketball is a pretty big deal in Serbia. The country has sent players like reigning NBA MVP Nikola Jokic and Vlade Divac to the game's highest levels and is home to one of the world's best tennis players in Novak Djokovic.
Options to play basketball and get a degree at the same time are few and far between, prompting families like Sljivancanin's to search for alternatives.
Jovan's uncle had set his son — Sljivancanin's cousin — up with a high school in Florida. About a year later, Sljivancanin was looking at making the same move and used his uncle's connections to enroll at Trinity International in Las Vegas ahead of his junior year of high school.
"It was kinda shocking, but I was like, 'it's a big opportunity for me, why not?' I told him I'd be down [with moving] if he could find me anything," Sljivancanin said.
Jovan described the move as "a huge life decision," and after his mother helped get him established in the US, Sljivancanin was on his own with a new language to learn, a new school to attend and a new culture to fit into.
He said some English words came pretty quickly and that he had a small grasp of the language before he moved. Still, school was hard and taking notes and keeping up with lectures was almost impossible at the beginning.
"I wasn't really confident speaking. When I came, everybody was talking super fast for me," Sljivancanin said. "I couldn't keep up with everyone, especially on the court when coach was coaching us and saying all these phrases. I was super confused and I was just following what everyone was doing. For the first couple months, it was really difficult to get used to everything. I had no other choice, I just had to live with it."
Compounded onto that were the strict rules and schedules basketball players were expected to keep. Players lived in houses owned or occupied by team coaches, according to Sljivancanin, and typical days usually consisted of practices before and after school. Players were not allowed cell phone access during much of the day and could not leave the house past certain hours.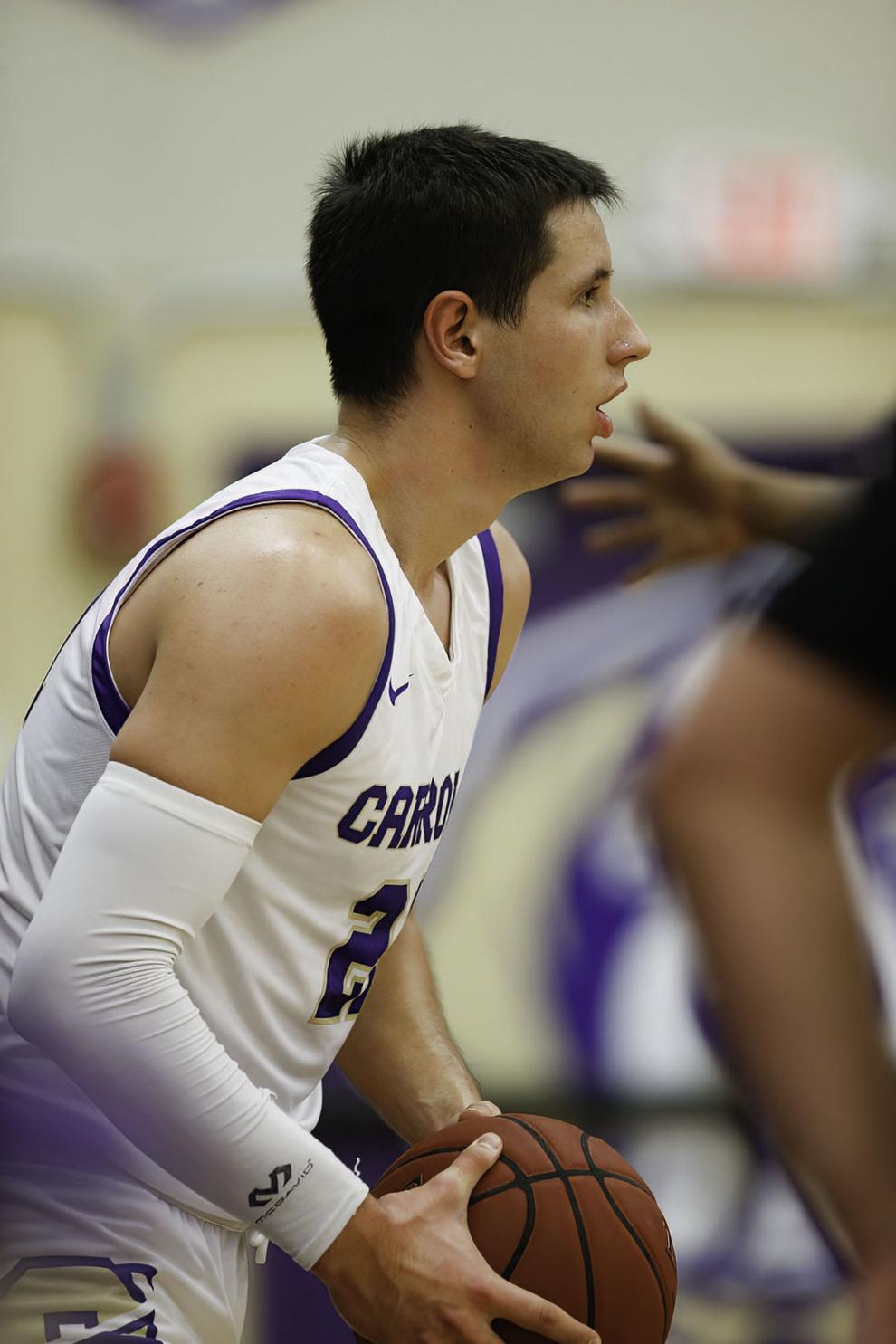 "It was pretty hard," Sljivancanin said. "I was so close to going back home. Just having left my friends, family and all the comfort back home. I just had to get used to a whole new language, culture, people — everything was super new to me and I didn't even speak English that well. It was pretty hard."
Sljivancanin's father passed away in 2015 when Jovan was 16. He was still dealing with that loss when he moved to the United States. Sljivancanin said his father — the one who introduced him to the game of basketball — wanted him to come to America and develop into a standout player, earn a degree and be successful in life.
"There were moments when I wanted to quit," Sljivancanin said. "Especially when I first moved to Vegas with all the strict rules and being away from family. It was really, really hard and I remember being on a call with my mom. I was like, 'mom I can't do this.' She was like, 'OK, I think we can get you a ticket and you can come back home.' The thing that kept me going was my dad. A year before I came to the US, he passed away...When my mom said we can get you a ticket and just screw this USA thing...
"As soon as she said that, he popped into my mind and I was like, 'he really wants me to be here and if he was here, he would tell me that he really wanted me to stay in the US and one day be a great basketball player.' That's the main thing that kept me going...No matter how hard it is, I just gotta do it for him. He's the main reason that I decided to stay here and go through all the hardships and everything that was really tough for me."
"He was so pissed that I played good"
Sljivancanin remembers his first basketball practice in the US. He remembers feeling embarrassed of his ability and feeling as if he did not belong on what he described as "a really, really good team" at the high school level.
"It was really weird...When I used to play at home, not a lot of people were that athletic," Sljivancanin said. "I remember the first practice [in the US], everyone started dunking and I was like, 'what is going on here? I can only touch the rim.' I felt so embarrassed and I was like, 'I don't belong to this group.' Everyone was super fast, everyone was flying around and dunking."
Many of the skills and moves Carroll fans have grown accustomed to seeing from Jovan only came once he matured, grew and got stronger. At the high school level, Sljivancanin said he was more of a "pure shooter" and failed at being super athletic.
His craftiness was drawing only a tiny bit of interest from schools around the country, almost none of which fit Sljivancanin's goal of being Division I.
Late in the summer of his senior year and with fall courses right around the corner at colleges and universities around the country, Sljivancanin was still uncommitted. That changed during a series of tournaments in Las Vegas in late-July.
Paulson, having just been named Carroll's head coach months prior, was looking to fill a vacancy in his recruiting class created by a de-commit earlier that summer. He was in Las Vegas to watch Jonny Hillman play and potentially get a jump-start on the next year's class of freshmen.
Sljivancanin jumped out instead on the recommendation from a friend in the industry. Paulson first made contact with Jovan on a Sunday, and by that Wednesday, knew he had a diamond in the rough.
"I was following him around, essentially, and he was probably like, 'who's this guy?'" Paulson said. "That Wednesday...Jovan went off on the PSA Cardinals and Cole Anthony. Jovan was the best player on the floor. All these DI guys were asking about him. I could hear them asking around me. I walked out of there pretty discouraged. But I stayed with him for that week and kept following him around...He didn't want to listen to me for about a week."
Yeah, that Cole Anthony. As in the Cole Anthony that attended North Carolina and was drafted in the first round of the NBA draft in 2020.
"The gym was packed with coaches," Sljivancanin said. "There were like hundreds of coaches just watching. Coach K — all the best coaches. Cole Anthony was playing and some other dudes that were super highly recruited. They played against us and I really went off that game. I hit like six 3-pointers, I was like 6-for-6 from three and had a couple tough drives. I really played well. It was crazy, I was super hyped to get a chance to play in front of all these coaches."
Jovan finished with — according to those that were present — at least 24 points with Anthony having guarded him for a good portion of the contest. He felt almost certain after that performance that at least one DI coach in that gym would make contact following the final horn or find his contact information and give him a call.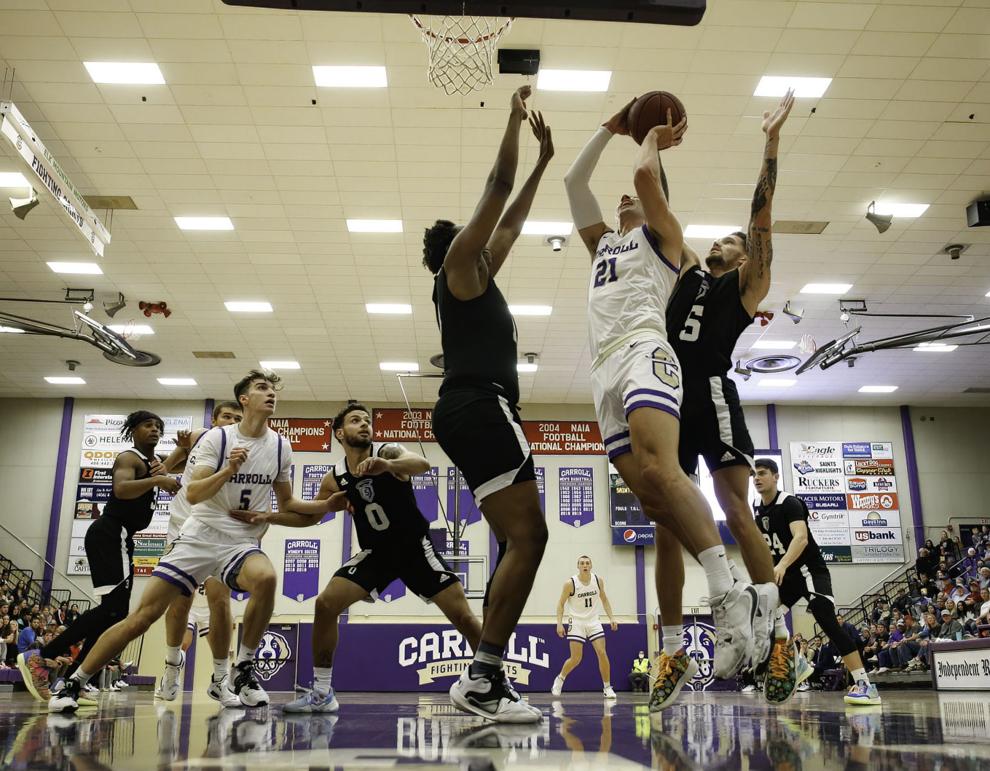 Instead, there was nothing but a text message from Paulson telling him "good game."
"Somehow it ended up that nobody actually came and talked to me. I was super upset," Sljivancanin said. "I was like, 'what else do I need to do? I scored like 25 points against Cole Anthony. What do you want me to do? Nobody ended up coming to me and offering me. Kurt was lucky there."
Sljivancanin said he did not really give Paulson or Carroll a chance at first. He really wanted to explore his Division I options, but Paulson's persistence and lack of interest from big-time NCAA programs left him with few options and not much time. When Sljivancanin committed, it was already mid-August.
"I remember Kurt was telling me that he was so pissed that I played good," Sljivancanin said, laughing. "He was like, 'some DI will for sure offer him now and there's no way he'll come to Carroll'. He prayed for me to play so badly so he could be the only one that wanted me."
Sljivancanin's first on-court experience with the Saints differed dramatically from that of his high school days. He met most of that year's seniors right away before classes started and found out he would share freshman status with Shamrock Campbell and Jaedon Lieberg.
"I remember the first time he played in an open gym with our guys," Paulson said. "Our guys were immediately like, 'this guy is really good.' Literally the first day he got here — we had a great group of guys. We had Match Burnham and Matt Wyman and Ife [Kalejaiye]. Once those guys saw Jovan, they were happy with me."
"I just know what all I've gone through"
It is a little bit hard to explain: the way Jovan plays on the court. Crafty just does not do it justice with the way he always seems to be in the right place at the right time for rebounds, drop-off passes, wide-open 3-pointers, you name it.
Sljivancanin's ability to find the basketball (or have the basketball find him) has led him to joke with his friends and family about the possibility of a basketball magnet in his pocket when he's playing. Since those have yet to be invented, however, we will just stick with saying he has good instincts. Maybe he even got them from his professional basketball-playing uncle.
"I just have a good feel for the game and sense for where the ball is going to go," Sljivancanin said. "I always know where the right spot to be is...Offensive rebounding, I always know where the ball is going to go, especially after I shoot because as soon as I take a shot I know whether I'm going to miss or make [it]. If it's a miss, I know where the ball is gonna go. After I shoot, I quickly go to the spot where the ball is going to go. I'm already there knowing the ball is going to come to my hands."
Jovan has a drive to get rebounds. He thinks every ball that goes up is his, and while he's not the quickest or most athletic, more often than not, he fulfills that goal.
"It's kinda sad because we just take his rebounding for granted," Paulson said. "People won't understand how great of a rebounder he was until he's not here. We just take it for granted, him getting 15 to 18 boards in a game. He does that all the time and we're just kinda like, 'oh Jovan had a nice game.' We take it for granted, unfortunately...
"I think it's his quick jumping [ability]. Everybody is coming down and he's going up. A shot goes up and they're coming down, and he's already up there tapping it. It's pretty incredible."
Sljivancanin has over 930 rebounds in 106 career games, 280 of which are offensive boards. He averaged a double-double with 17.2 points and 10.5 rebounds per game during his sophomore season, 17.8 and 9.2 a year ago, and through 10 games this season, has increased those numbers to 18.9 points and 12.6 rebounds.
"He's undersized for a four or five — he's only 6-foot-5," Campbell said. "He's very sneaky athletic. He's not going to jump out of the gym, he's not super quick, but his timing and instincts are incredible. Paired with that and just always wanting to get to the glass and being super tough, he's just a beast on the boards."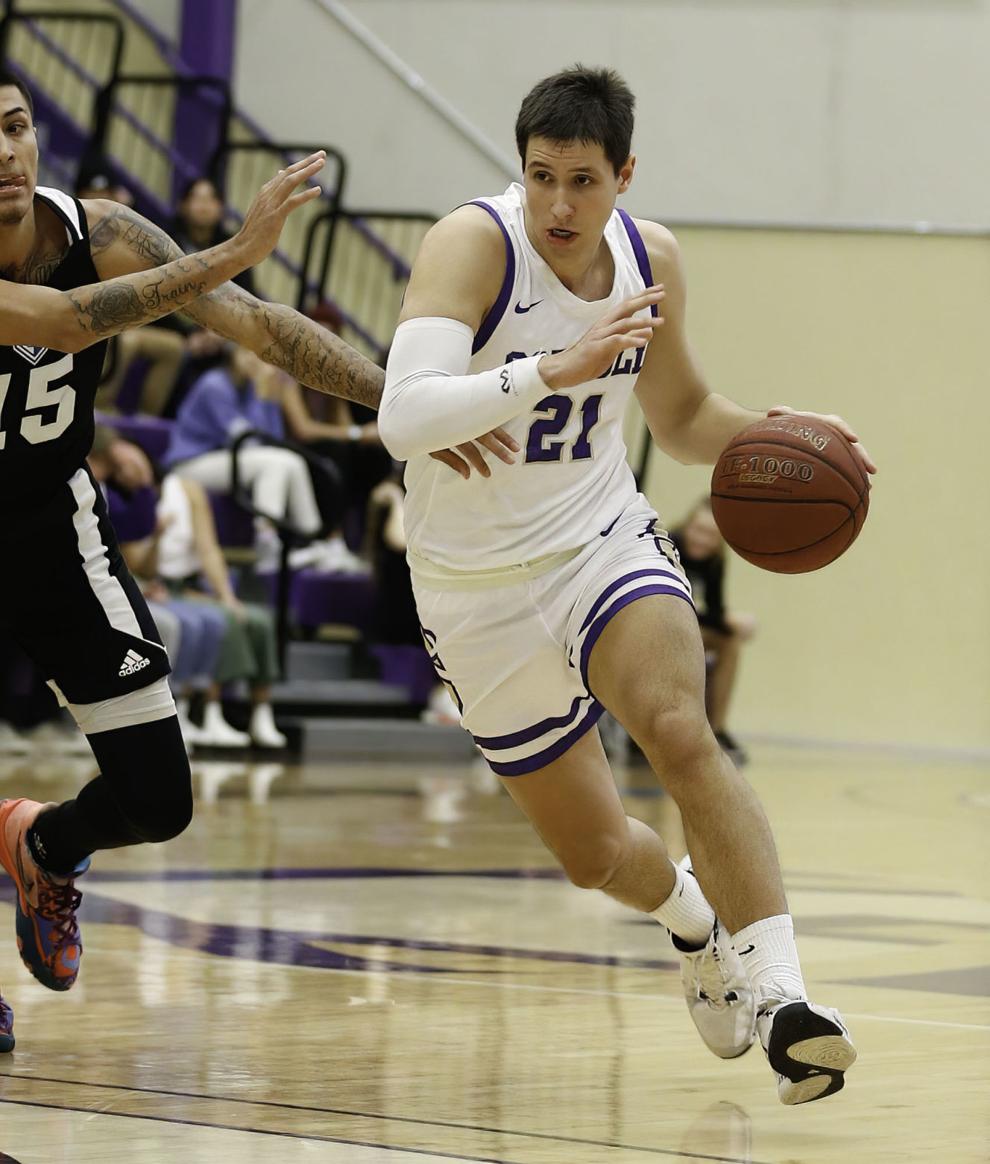 Forty-one times in his career Sljivancanin notched a double-double. That means in nearly 39 percent of his career games he has filled the statistics page with at least 10 points and 10 rebounds. He accomplished that feat 18 times during a breakout sophomore campaign and on nine occasions in 28 games last year.
Already this year, Sljivancanin has recorded nine double-doubles (in just 10 games) and is posting career highs in both points and rebounds per game.
Sljivancanin said he likes to keep up with his statistics, but not so much that they consume him. When he looks at his numbers it is more about reflecting on whether or not he and his team had a good game.
On an individual level, achieving a "good game" boils down to one simple factor, one of the things Sljivancanin can control night in and night out: effort.
"I give my all when I play," Sljivancanin said. "Just being satisfied with myself, knowing that I gave it my all on the court. That I gave 100 percent for the team and myself. When I do that, I'll always be satisfied, no matter what the outcome is. If I end up giving my all — whether we won or lost — knowing that I did all I could, that's really what makes me feel good…
"I go on the court every time telling myself that I have to give it all for the team and myself. I've gotta respect myself, my teammates, coach and people who come to watch. Just giving my all is what will always make me satisfied."
Maybe that is how Jovan comes down with all those rebounds or scores all those points or just generally leaves his fingerprints all over every game he plays in.
"On the court he's a great competitor," Campbell said. "He has a pretty good motor on the glass, obviously. Just a big-time competitor I would say. He wants to win and he's going to do everything he can to help us win at all times. A lot of times that's scoring for us and just being a relentless rebounder."
But where does that motor come from? Anyone that plays as hard and as diligently as Sljivancanin has to be motivated by something. Something that keeps him getting out of bed every morning, and in Jovan's case, going to classes and practices, or racking up three double-doubles in four games in the span of one week.
"I know how much work and sacrifice I've put in to be the best I can be," Sljivancanin said. "I just know what all I've gone through. All the sacrifices I've made just coming to the United States and getting through everything. That gives me a high amount of confidence in myself which really helps me play well. I think that's the key for every player — to believe in themselves in order to perform well…
"Knowing that when I step on the court that there is nobody better than me on the court and there's nobody that's put in as much work and sacrificed as much — I know nobody can match that with mine. That's what really helps me."
"We're lucky when he's sleeping, so he's not singing super loud"
Jovan's favorite hobby off the basketball court is probably playing video games. Even then, that sometimes features the game of basketball when he is using either the Dallas Mavericks or Houston Rockets to beat friends in NBA 2K. On game days, Call of Duty is the go-to choice when a quick game session is fit in between a pregame meal and an occasional phone call with his mother.
Jovan is a big meat eater. He said BBQ is pretty big back home in Serbia and is one of his favorite foods. Burgers and steaks are what to cook if you are having him over for dinner.
Jovan deals with traveling about as well as anyone can: by sleeping. And singing?
"He's a sleeper for sure," Campbell said. "He's always got his neck pillow. He's a singer. He gets his headphones in and jams out. We're lucky when he's sleeping, so he's not singing super loud. Low two [on a 1-10 scale] singer."
Campbell said Sljivancanin has developed into one of his best friends over the last four years. They play video games together and watch NBA and collegiate basketball games with each other.
On the court together, they are winners having been freshmen on a team that made it to the NAIA National Championship game and significant contributors to the one that made a quarterfinals run last season.
"I think we work really well together," Campbell said. "He knows I'm going to get him the ball inside when he has mismatches and I know he'll get me open looks outside. We've been on the court a lot together over the last four years, we've had a lot of opportunities for game time. I think that's the biggest thing; in-game experience together. Just knowing where we're going to be, knowing each other's tendencies. Me and Jovan really trust each other out there, along with everyone, but I really think we trust each other to get it done."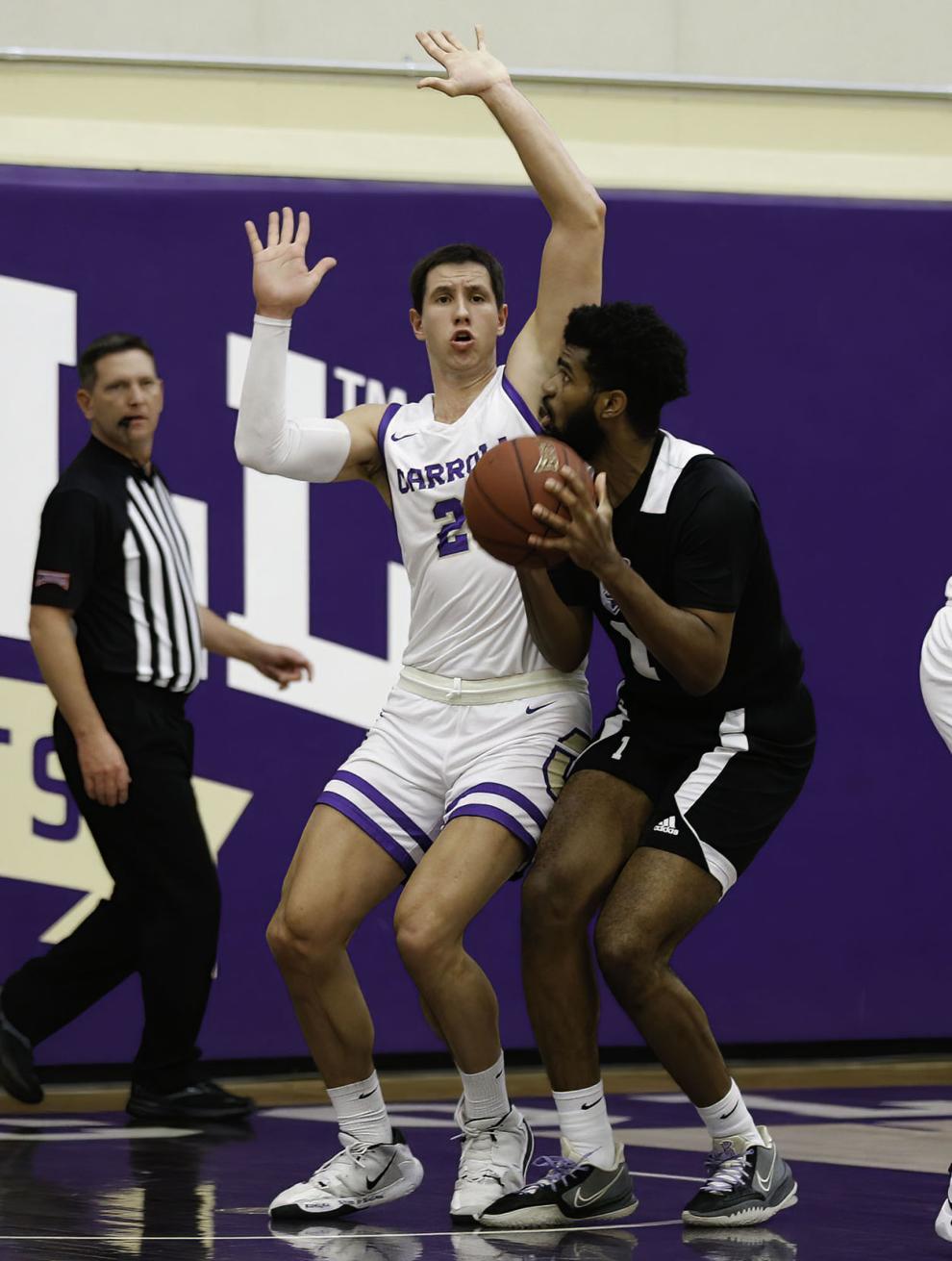 If Sljivancanin's collegiate career ended tomorrow, he would be one of the more accomplished and decorated Carroll basketball players in program history. Twice he has been an All-American, including a second-team selection last year, and twice he has been an all-Conference pick.
He's 66 rebounds short of joining the 1,500-1,000 club for his career and is currently inside the top-15 on Carroll's all-time scoring list. He has more than a season's worth of double-doubles and has made more than 600 career shots.
"It feels great because I know that the sacrifices [I've made] and work I've put in and dedication that it was all worth it and that it wasn't for nothing," Sljivancanin said. "Whenever I have a great game or receive awards, that just tells me it's right, what I've been doing, and it's all paying off. I just gotta keep doing what I'm doing. I'm on the right path. Those awards are just proof that what I was doing was right and that it was worth all the sacrifices I made."
Those sacrifices made along the way, while difficult in the moment for Jovan, have made him a stronger individual. They have made him confident in the idea that, no matter where he goes in the world or whatever situation he may face, he can handle it and come out a better person.
Before he leaves Carroll with his Business Administration and Management degree, and before he worries about taking the next step in his basketball or professional career, Sljivancanin wants to add one final accolade to his ledger, something that would put the proverbial cherry on top of a sacrifice-filled journey.
"I want to win a national championship, that's my goal before I leave," Sljivancanin said. "Win a conference tournament because we haven't yet. We won the regular-season [title] my freshman year, but we haven't won a conference tournament. I want to do that. I've been wanting to — especially freshman year when we went all the way to the national championship game — that's been my goal, to win. I know we can. That would really be the biggest highlight of my college career."