HELENA — Just three full weeks remain in the Frontier Conference's regular-season schedule.
It was a big week for the Frontier as the slate of games produced a triple-overtime outcome (MSU-Northern and Rocky men), fans were treated to some big-time rivalry games, and a Carroll athlete was named NAIA National Player of the Week.
This weekend will go a long way in shaping the league standings as the top teams (men's and women's) play each other.
Seven regular-season games remain for each team.
Andrew Cook
For the first time since Feb. 27, 2018, a Carroll men's basketball player was tabbed NAIA National Player of the Week. Cook joins former Carroll All-American and NAIA Player of the Year Ryan Imhoff as national honorees in the last five years.
Cook also becomes the third Frontier Conference men's basketball to garner national recognition in the last four seasons, joining Providence's Zaccheus Darko-Kelly (Feb. 9, 2021; Feb. 11, 2020; Feb. 18, 2020; Feb. 26, 2020) and Montana Tech's Taylor England (Jan. 7, 2020).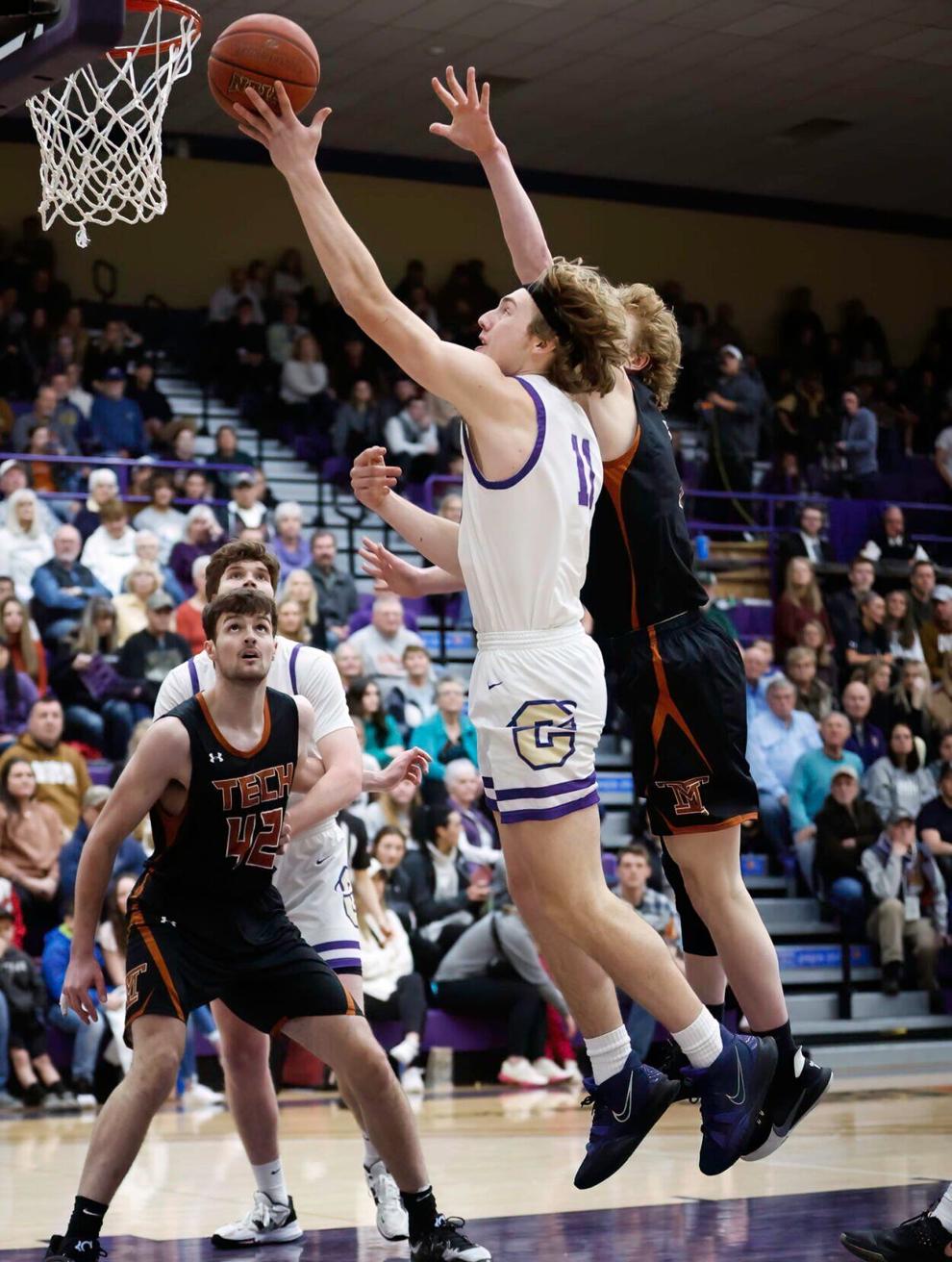 Cook scored a career-high 31 points in Carroll's road win over Montana Western on Thursday, adding five assists and four rebounds. The sophomore added 24 points, including 16 in the second half, of the Saints' win over No. 12-ranked Tech on Saturday.
Over his last six games, Cook is averaging 20.2 points, four rebounds and 2.7 assists per game.
Cook is currently second in the league in scoring (18.2 PPG). He is shooting 54.1 percent 131-for-242) from the field for the season while averaging 4.4 rebounds and 2.3 assists per game.
Cook has shot 50 percent or better from the field in each of his last three games, totaling 28 made field goals in 47 attempts (59.6 percent).
Battles for sole possession
By Thursday night, two teams (one men's, one women's) will have sole possession of first place in the conference standings with six games to go.
Carroll and Rocky on the women's side, in a likely top-25 matchup, meet up in Helena, while Tech and Providence are set to battle in Butte on the men's side.
The Battlin' Bears women are 1-0 against Carroll this season, beating the Saints 58-51 in Billings on Jan. 7.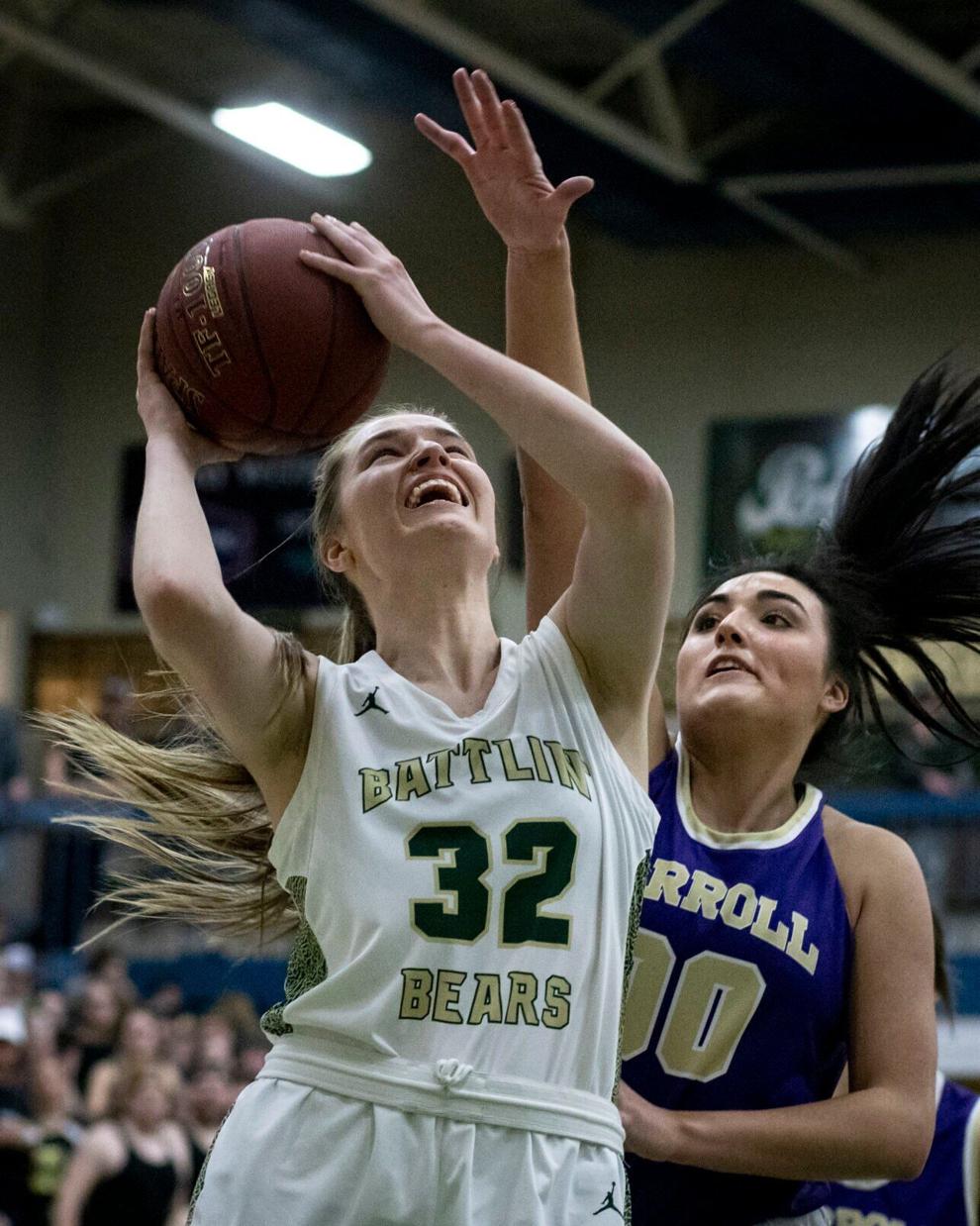 A win Thursday would not only knock Carroll out of first place, it would give the Battlin' Bears a head-to-head tiebreaker over the Saints should both teams tie in the standings after 15 games.
Same is true on the men's side for Tech. The Orediggers beat Providence 95-82 in Butte on Jan. 7 and would, essentially, open a two-game advantage on the Argos (Tech's current closest competitor) with a win.
Tiebreakers are used for tournament seeding only.
Rocky women
The Battlin' Bears, along with Carroll, own the Frontier's best conference record over the last calendar year (since Jan. 22, 2022) at 13-3.
There hasn't been much drop-off from Rocky's program record-setting season in 2021-22.
All-American N'Dea Flye is gone, but Kloie Thatcher remains the heart and soul of the Battlin' Bears, averaging 11.1 points, 3.5 rebounds, 3 assists and 1.8 steals per game.
A mix of transfers (Morgan Baird – 11.8 PPG, Ky Buell – 7 PPG, Tynesha Parnell – 6.5 PPG), returners (Mackenzie Dethman – 7.5 PPG, 6 RPG) and young players in bigger roles (Dominique Stephens – 9.6 PPG, 5.9 RPG, Gracee Lekvold – 5.7 PPG, 4.2 RPG, 2.1 APG) has Rocky competitive in the Frontier and nationally ranked once again.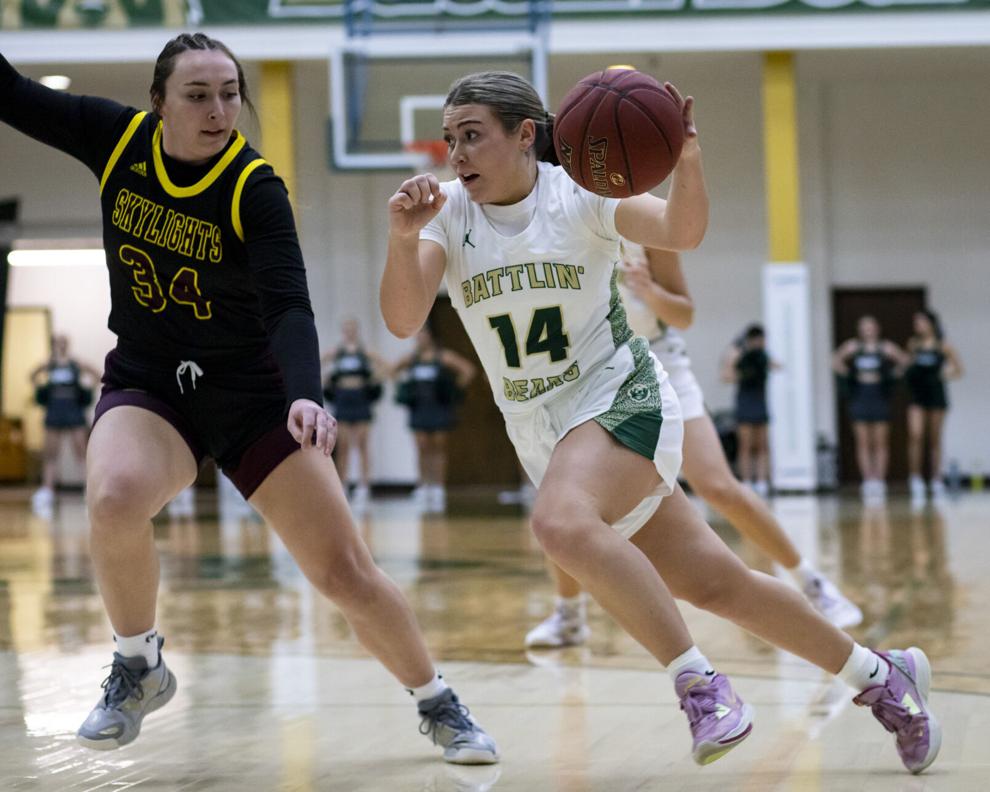 Defense was a big part of Rocky's success last season as the Battlin' Bears finished top-15 in the NAIA in scoring defense (55.6 PPG). That number has improved through this season's first 20 games as Rocky will enter Thursday giving up just 53.6 points per game, a top-10 mark nationally.
Only five times this season has Rocky allowed 65 or more points to an opponent.
Rocky has never won back-to-back conference championships (regular-season or tournament), according to conference records, but a win Thursday in Helena would put the Battlin' Bears in prime position to accomplish just that.
Game results
Thursday (men)
No. 12 Montana Tech 78, Rocky Mountain College 55
Providence 77, MSU-Northern 71
Carroll 85, Montana Western 81
Saturday (men)
Carroll 84, No. 12 Montana Tech 77
Providence 95, Montana Western 89
MSU-Northern 86, Rocky Mountain College 84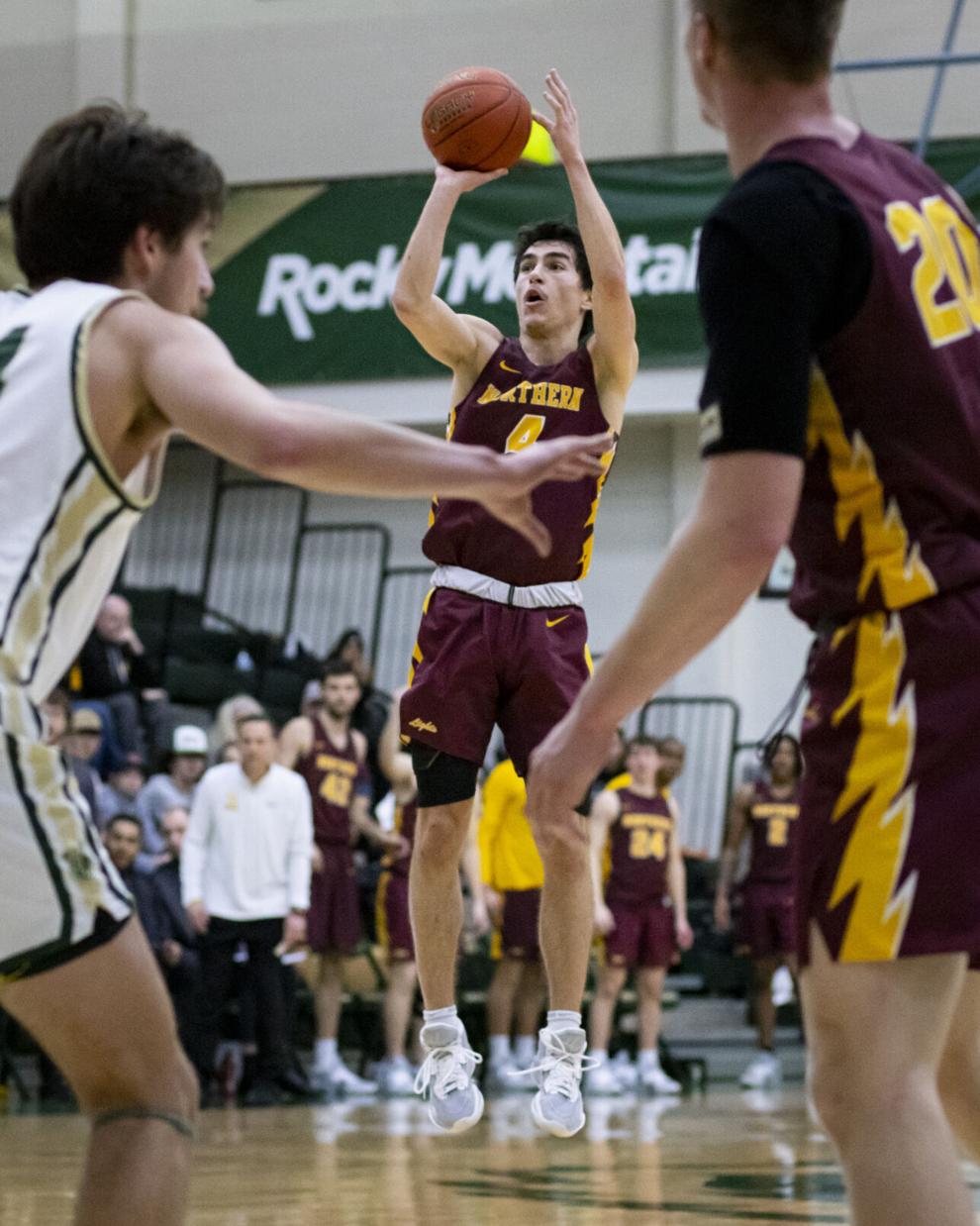 Thursday (women)
No. 18 Carroll 72, No. 12 Montana Western 60
No. 20 Rocky Mountain College 60, Montana Tech 48
Providence 68, MSU-Northern 40
Saturday (women)
No. 12 Montana Western 84, Providence 74
No. 18 Carroll 72, Montana Tech 46
No. 20 Rocky Mountain College 76, MSU-Northern 41
Frontier Conference standings
Men –
Montana Tech – 6-2
Providence – 6-2
Carroll – 4-4
MSU-Northern – 3-5
Montana Western – 3-5
Rocky Mountain College – 2-6
Women –
Carroll – 7-1
Rocky Mountain College – 7-1
Montana Western – 6-2
Providence – 2-6
Montana Tech – 2-6
MSU-Northern – 0-8
Frontier Conference Players of the Week
Men: Guard Andrew Cook, Carroll*
Women: Forward Maddie Geritz, Carroll
* – also named NAIA National Player of the Week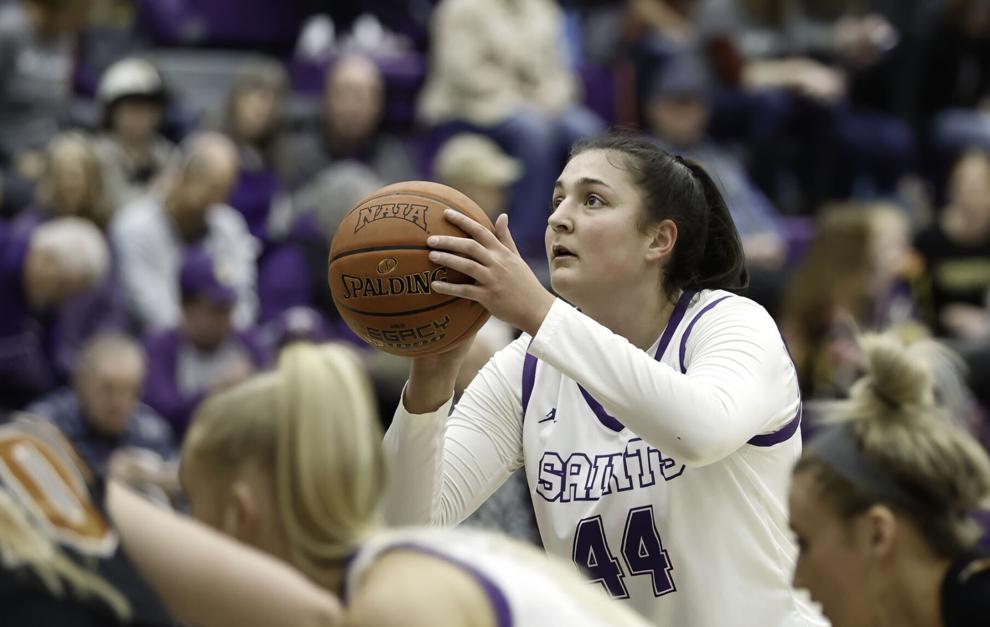 Frontier Conference teams in the NAIA Coaches' Poll (released on Wednesday, Jan. 11)**
Men –
Montana Tech – No. 12
Women –
Montana Western – No. 12
Carroll – No. 18
Rocky Mountain College – No. 20
** – new poll to be released on Wednesday
Last week's top performers
Men –
Carroll guard Andrew Cook: 31 points, 4 rebounds, 5 assists, 1 steal (Thursday vs. Montana Western) – 24 points, 2 rebounds, 3 assists, 1 steal, 1 block (Saturday vs. Montana Tech)
Rocky Mountain College forward Maxim Stephens: 24 points, 10 rebounds, 2 assists, 3 blocks (Thursday vs. Tech) – 23 points, 11 rebounds, 2 assists (Saturday vs. MSU-Northern)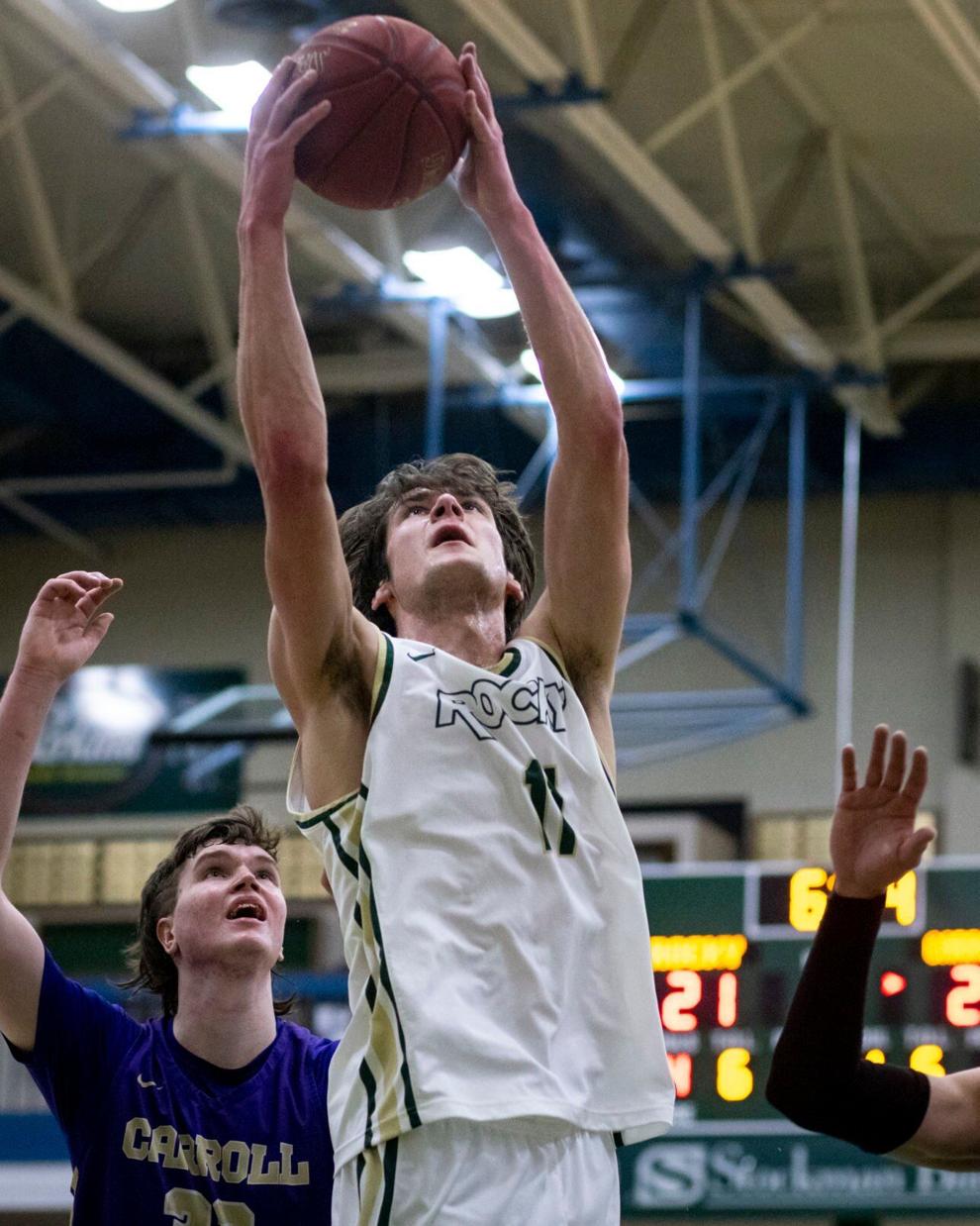 Montana Tech forward Caleb Bellach: 26 points, 6 rebounds, 1 assist, 1 steal (Thursday vs. Rocky) – 27 points, 9 rebounds, 3 assists, 3 steals (Saturday vs. Carroll)
Providence guard Marcus Stephens: 30 points, 7 rebounds, 3 assists, 4 steals (Saturday vs. Western)
Montana Western guard Jamal Stephenson: 26 points, 2 rebounds, 1 assist, 1 block (Thursday vs. Carroll)
Women –
Carroll forward Maddie Geritz: 14 points, 7 rebounds, 2 assists, 1 steal, 1 block (Thursday vs. Western) – 14 points, 5 rebounds, 1 assist (Saturday vs. Tech)
Providence guard Reed Hazard: 26 points, 3 rebounds, 5 assists, 2 steals (Saturday vs. Western)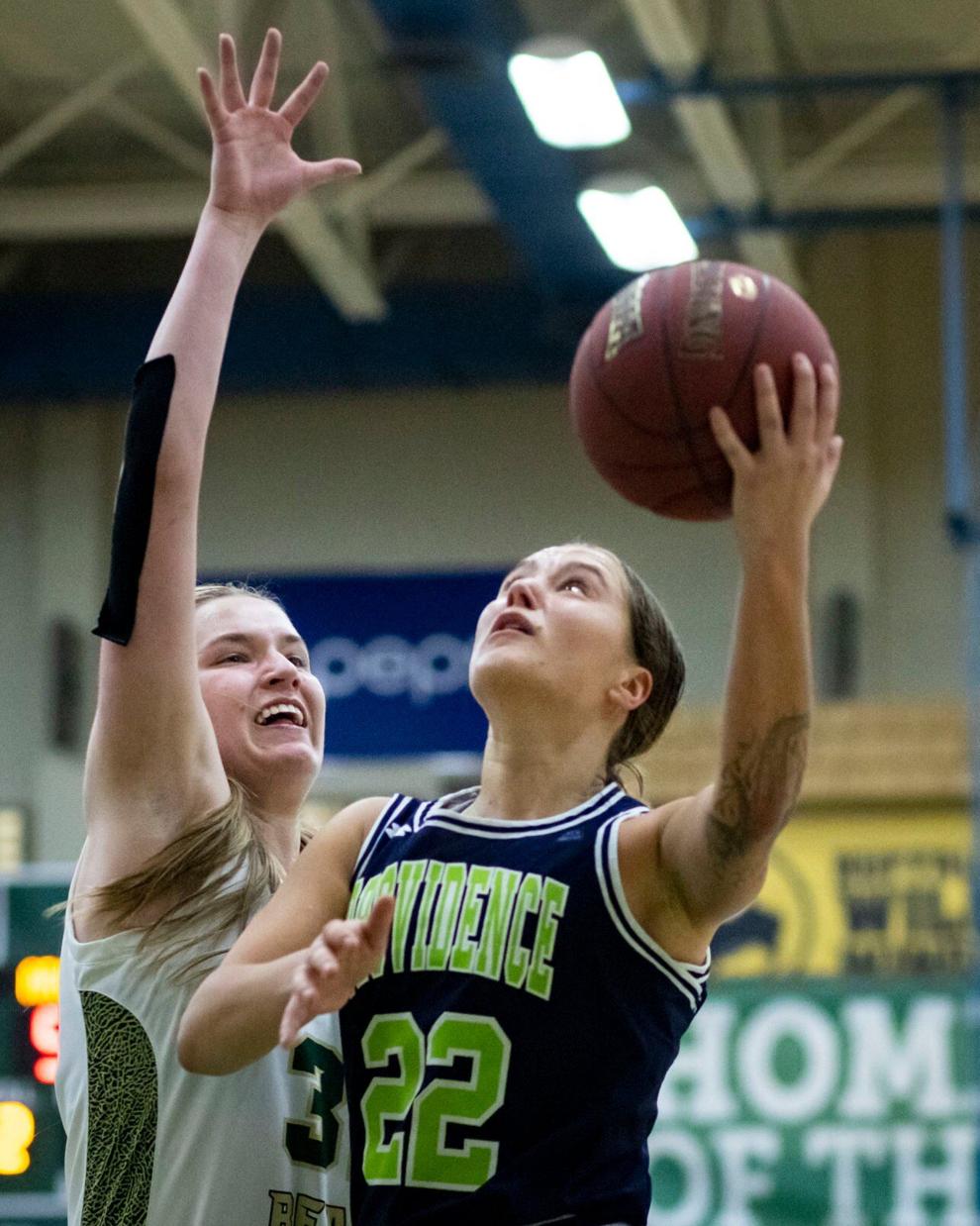 Providence forward Maddy Dixon: 22 points, 7 rebounds, 1 assist, 2 blocks (Thursday vs. MSU-Northern)
Montana Western forward Brynley Fitzgerald: 20 points, 6 rebounds, 1 steal (Saturday vs. Providence)
Rocky Mountain College guard Kloie Thatcher: 18 points, 4 rebounds, 4 steals, 1 block (Saturday vs. MSU-Northern)
Upcoming conference schedule
Men and women –
Thursday, Jan. 26 –
Carroll vs. Rocky Mountain College
Montana Tech vs. Providence
MSU-Northern vs. Montana Western
Saturday, Jan. 28 –
MSU-Northern vs. Montana Tech
Providence vs. Carroll
Rocky Mountain College vs. Montana Western