UPDATE - 2:26 PM: Skyline Veterinary Clinic reopened Thursday afternoon, following the incident earlier that morning. 
Fire crews determined the source of the smoke as one of the vet's computers, which had a faulty power cable, according to clinic staff. 
---
UPDATE - 11:31 AM: While crews can't confirm the official source of the smoke, the smell could possibly be due to an electrical issue, according to Captain Nick Brown with the Black Eagle Volunteer Fire Department. 
Brown said the smell would disappear and reappear as crews turned the building's power off and on. 
The power remains off for now, and an electrician is on the scene. 
In a Facebook comment on KFBB's story, Veterinary Assistant Chelsie Santoro writes, "Staff and animals are all safe. The fire department is making sure everything is safe inside. We will keep you updated. Thank you for all of your concerns and support ❤️."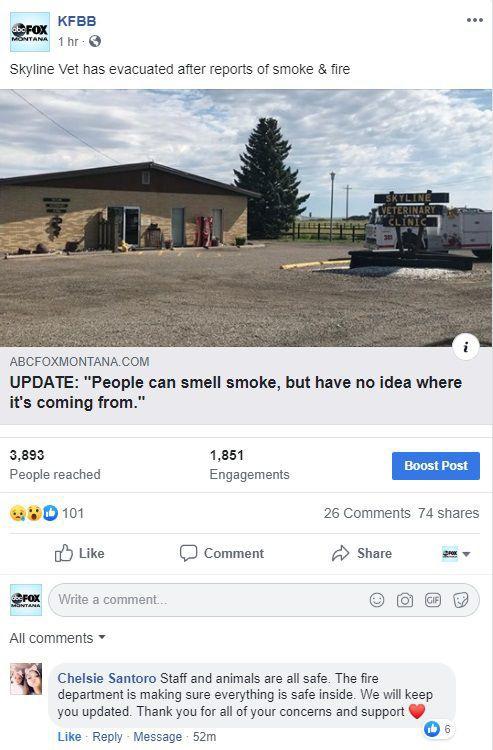 An investigation is currently underway. 
---
UPDATE - 10:30 AM: Scott Jons with Malmstrom AFB Fire department tells KFBB, people can smell smoke but they cannot determine where it's coming from.
Black Eagle Volunteer Fire Department and MAFB FD remain on scene, all other units have been canceled. 
---
CASCADE COUNTY - Skyline Veterinary Clinic is being evacuated after reports of smoke just before 10:00am today. 
Black Eagle, Gore Hill and Malmstrom Air Force Base Fire Departments were called to the scene.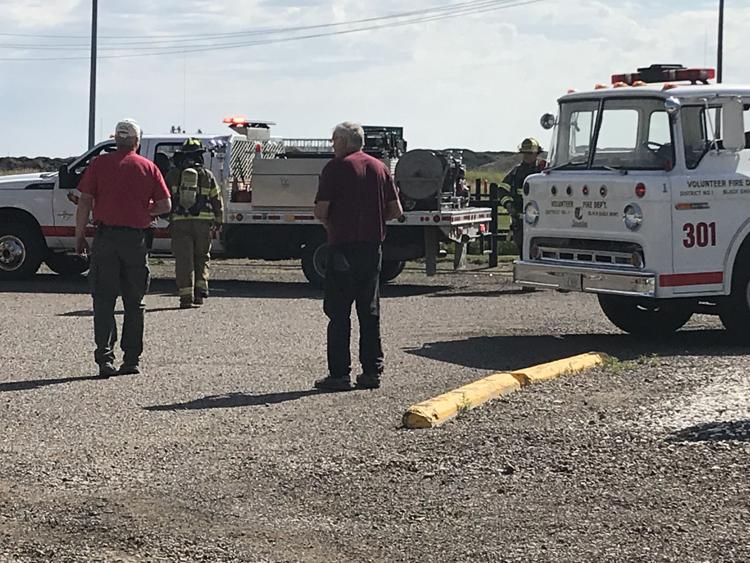 There have been no reported injuries.  We have a reporter on scene and will bring you more details as we learn them.