BOZEMAN, Mont. - The longtime Bozeman restaurant Santa Fe Red's closed January 5, 2021, after being the first full-service Mexican restaurant and cantina in the Bozeman area in 1994.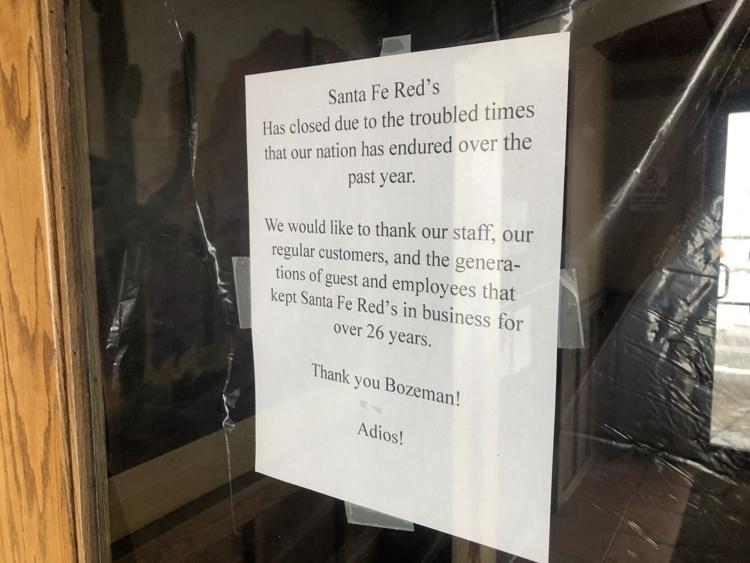 According to Santa Fe Red's Facebook page they officially closed after the new year with this statement...
Sadly, after almost 30 years of serving the Bozeman community, Santa Fe Red's is closed. We want to thank the community for supporting us, especially over this past year. And a special thanks to our staff and General Manager that did such great work. We are sad to say good-bye, we wish you all the best in 2021.
At the end of August, Wake Up Montana's Bozeman reporter Noah Schmick talked with Santa Fe Red's General Manager Carlos Gonzalez who said his business might actually be benefiting from the COVID-19 pandemic in certain aspects during the summer.
According to Gonzalez the Mexican restaurant was seeing above average numbers thanks to their outdoor patio seating, but with the snow falling that aspect was taken out of the equation.
Santa Fe Reds was doing delivery orders on apps like Grub Hub, DoorDash and Uber Eats which had increased during the summer months of the pandemic Gonzales said.
Noah Schmick reached out to Santa Fe Red's for comment but has not heard back.​