BOZEMAN, Mont. - Last-minute details are getting ironed out and final preparations are going on for the arrival of Vice President Mike Pence, who will speak at a rally for Sen. Steve Daines and the Montana GOP ticket in Belgrade on Monday.
Since word broke on Wednesday that the vice president would be in town, local and national officials have been working together to pull the event off.
"We work directly with the Secret Service and give them whatever resources they need," explained Gallatin County Sheriff Brian Gootkin.
While law enforcement is in the loop - in the middle of a pandemic, local health officials apparently aren't.
"To this point, nobody's contacted the health department to have a conversation about that event," said health officer Matt Kelley on Friday.
As of Friday, no one from Pence's team had reached out to the Gallatin City-County Health Department for guidance on the event - what's become standard practice and a local health rule since the spring for gatherings larger than 50 people in the county.
"This [rule] is not specific to this event," said Kelley. "For months now, we have worked with everybody from Sweet Pea to the Fairgrounds to businesses, to people planning weddings."
It's not clear how many people will be at the rally, but Montana Right Now has been told it will be more than 50.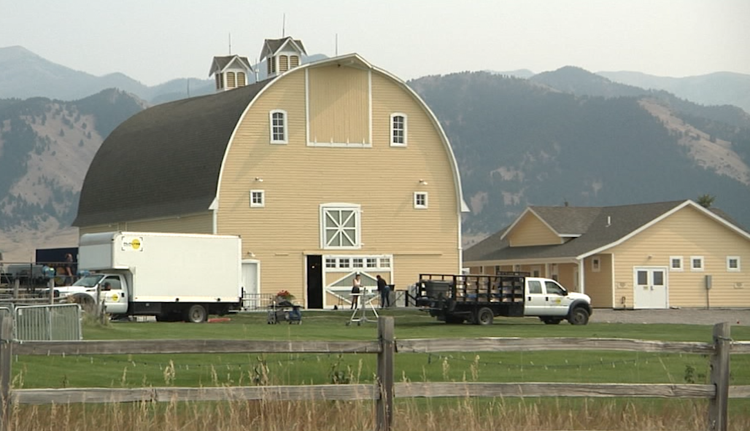 At the start of the COVID-19 pandemic, Gallatin County led the state in cases, but Gallatin is now behind counties with smaller populations like Cascade and Flathead on active case numbers. Kelley partly credits the dip to the policy of working with the health department on large gatherings, saying it's had "a positive impact on our community."
Pence was also scheduled to go to a Trump campaign fundraiser on Monday morning, but that was canceled after the Associated Press reported that the fundraiser's hosts - Caryn and Michael Borland - have shared public support for the false QAnon conspiracy theory.
Both Pence and Daines' teams told the AP the two politicians are not familiar with the conspiracy theory or the Borlands.
If you'll be at the event on Monday, you're urged to arrive as close to 12:30 PM as possible, which is when the gates to the event will open at the Big Yellow Barn in Belgrade. The rally is being held outdoors, but anyone who is planning to attend is asked to bring their own mask. If you don't have a mask, one will be provided for you.
We reached out to the health department on Sunday to see if the Pence team had reached out to them since Friday, but did not hear back by air time.