FORT BELKNAP- Your trip to the doctor just became easier if you're living on Montana's reservations.
It's called CHAP- Community Health Aide Programs.
It's going to address health issues sooner, save people money, and employ those living on the reservation. Because of House Bill 599 passing, CHAP will provide basic healthcare services across the reservations.
Billy RunningFisher, a community member on the Fort Belknap Indian Reservation, says "It's not just a huge boom for rural Montana, it's a huge benefit for those of us living on the Fort Belknap Indian Reservation since we're such a rural area and it's really hard to get to the hospital and clinics during working hours since some people don't have cars."
Several other services will be available now that this law has passed.
• Transportation to appointments
• Providing assistance to help patients understand treatment plans
• Direction on how to take medication
• Suicide prevention education.
Geno LeValdo, a community member on the Fort Belknap Indian Reservation, says "This bill [House Bill 599] is really near and dear to our heart because we live out in such a rural area. Our elders are one of our main concerns especially in places like this being in our tradition in how we take care of them in our youth."
The bill was sponsored by Rep. Jonathan Windy Boy and was passed during the 2019 legislative session.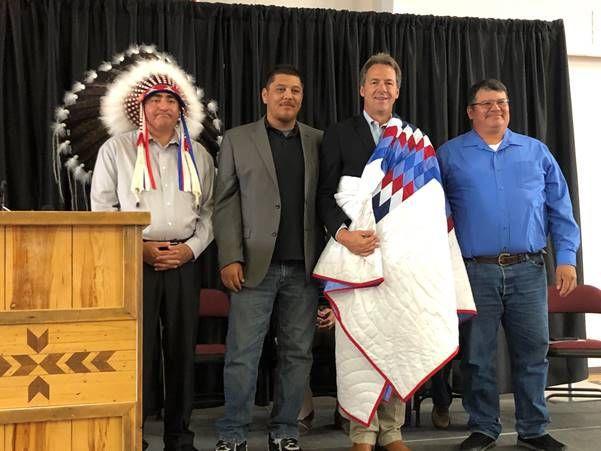 For those living off the reservations, it's going to bring in federal dollars to our state without costing us money.
President Andrew Werk of the Fort Bellknap Community Council says, "We are proud to have worked with Governor Bullock, Senator Small, and Representative Windy Boy," calling the bill monumental and that it will build the tribes capacity for training and providing primary or preventative healthcare to their community.