Update, Sept. 5 at 4:31 pm:
Jennifer Coleman has been found deceased according to a release from Glacier National Park (GNP).
The release says Jennifer's body was located in the park early Sunday afternoon and Jennifer's family has been notified.
Rescuers will extract Coleman's body when weather conditions permit GNP said.
Jennifer's vehicle was reportedly found by park officials on Wednesday afternoon in the Logan Pass parking lot, and a search continued through Sunday, with as many as 50 personnel joining the search.
At this time the cause of her death is under investigation.
"Glacier National Park would like to thank the public's response to the tip line. Although the end result was not the one searchers hoped for, public tips were key to a faster resolution of the search," the release from GNP reads. "Glacier National Park would also like to thank Flathead County Sheriff's Department, Glacier County Sheriff's Department, Two Bear Air Rescue, and the Flathead National Forest for their cooperation and support."
---
GLACIER NATIONAL PARK, Mont. - Glacier National Park is seeking help in locating a woman who went missing while she was hiking.
Jennifer (Jenn) Coleman was believed to have been hiking around Logan Pass on Aug. 30-31.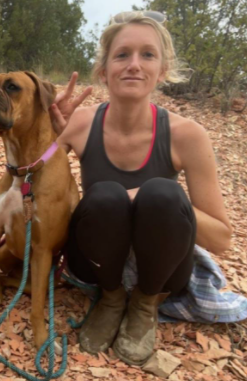 She is described as being 5 feet 6 inches tall, with blond, shoulder length hair and blue eyes. GNP says she was most likely hiking in an outfit similar to the one she is wearing in the photo on the left.
If you saw Jenn or know of her whereabouts you should call the GNP tip line at 406-888-7077.