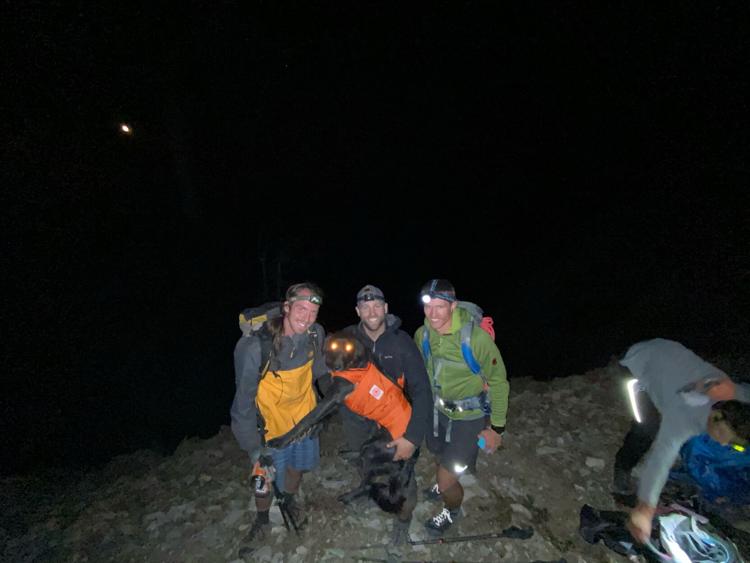 As featured on
BOZEMAN, Mont. - A family dog was rescued off the face of a cliff this past weekend in Bozeman after surviving for five nights in the wilderness on his own after getting separated from his owner.
Weather Alert
...WINTER WEATHER ADVISORY REMAINS IN EFFECT UNTIL 2 PM MDT THIS
AFTERNOON...

* WHAT...A MIX OF SNOW, SLEET AND FREEZING RAIN. ADDITIONAL SNOW
ACCUMULATIONS UP TO 2 INCHES...GREATEST EAST.

* WHERE...PORTIONS OF CENTRAL, SOUTH CENTRAL AND SOUTHEAST
MONTANA.

* WHEN...UNTIL 2 PM MDT TODAY.

* IMPACTS...ICY ROADS WILL MAKE TRAVEL DIFFICULT, ESPECIALLY
DURING THE MORNING.

PRECAUTIONARY/PREPAREDNESS ACTIONS...

SLOW DOWN AND USE CAUTION WHILE TRAVELING.

FOR THE LATEST ROAD CONDITIONS, CALL 5 1 1.

ADDITIONAL GRAPHICS FOR THIS HAZARD CAN BE FOUND AT
HTTP://WWW.WEATHER.GOV/BILLINGS

&&


News Updates
Would you like to receive daily news updates from KULR-8? Signup today!
Breaking News from KULR-8
Get breaking news in your email inbox as soon as it happens.
Get up-to-the-minute news sent straight to your device.
Topics
Breaking News
Weather Alert
Top Stories