MANHATTAN- The Pasture Drive-In Theater will raise awareness July 30, 2020, for human trafficking awareness day by showing a screening of Operation Toussaint.
Gates open at 7 p.m. and movie will start at 9:30 p.m.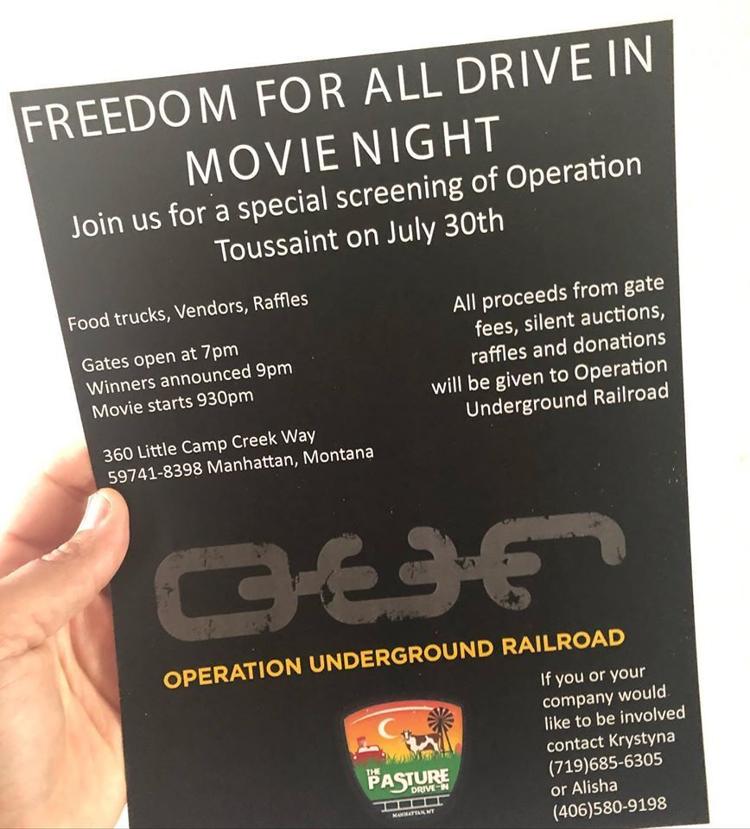 Operation Toussaint is a documentary about Tim Ballard, the chief executive officer of Operation Underground Railroad, a non-profit organization that fights human and child trafficking in the U.S. and internationally.
All proceeds from gate entrance, raffles, and silent auctions will be donated to volunteers of Operation Underground Railroad along with percentages from vendors and food trucks to assist the jump teams and the aftercare of survivors.
The raffle winners will be announced at 9 p.m. 
Right now, they are working on a Healing Hands Matching Grant from doTERRA for this event to match every dollar they raise.
The following day on July 31, 2020, the drive-in theater will celebrate fictional character Harry Potter's birthday by play Harry Potter and the Sorcerer's Stone beginning at 8:30 p.m. on July 31, 2020.
If you are interested in volunteering, donating, or participating as a vendor, contact The Pasture Drive-In Theater by following this link here.
More information on the Operation Toussaint screening can be found here.