LIVINGSTON, Mont. – The Bagdasarian family is looking to add a four-legged friend to their family after their two-year-old daughter Bristol was diagnosed with autism.
According to the Centers for Disease Control and Prevention approximately one in 54 kids in the United State is diagnosed with autism, nearly half of those are "elopers" who run away from safety, and around 40% are non-verbal... Bristol Bagdasarian is all of those.
"When the six-month mark hit and we didn't hear the 'momma, dadda' we kind of we're like, 'Okay well let's try like moo sounds." Taylor Bagdasarian said.
Bagdasarian realized her daughter Bristol was much different from her outgoing older sister Charlotte.
"It's funny cause Bristol will walk up to her, and Bristol would just sock her and you know charlotte just takes it she's like, 'she's my sister, I love her.'" Bagdasarian laughed.
The Bagdasarian family went to Family Outreach in Livingston and do applied behavior analysis (ABA) therapy five-day-a-week, three-hours-a-day.
"I can't always have an eye on her 24/7 and even when I do have my eye on her, what I think is 24/7, the moment I blink that child is into something," Bagdasarian explained.
So, the family found and was approved for an autism service dog to be trained thanks to the SD Gunner Fund, providing assistance to veterans, first responders, and exceptional children through the training and adoption of service animals.
Bristol has difficulties with socializing with other children, and they believe a service dog will help bring her out of her shell, help her meet new friends, and keep her safe from any self-harm.
"It forces her to interact with other people." Bagdasarian explained. "She loves water and the service dog would alert me and make sure she doesn't hit her head against the chair when she gets frustrated."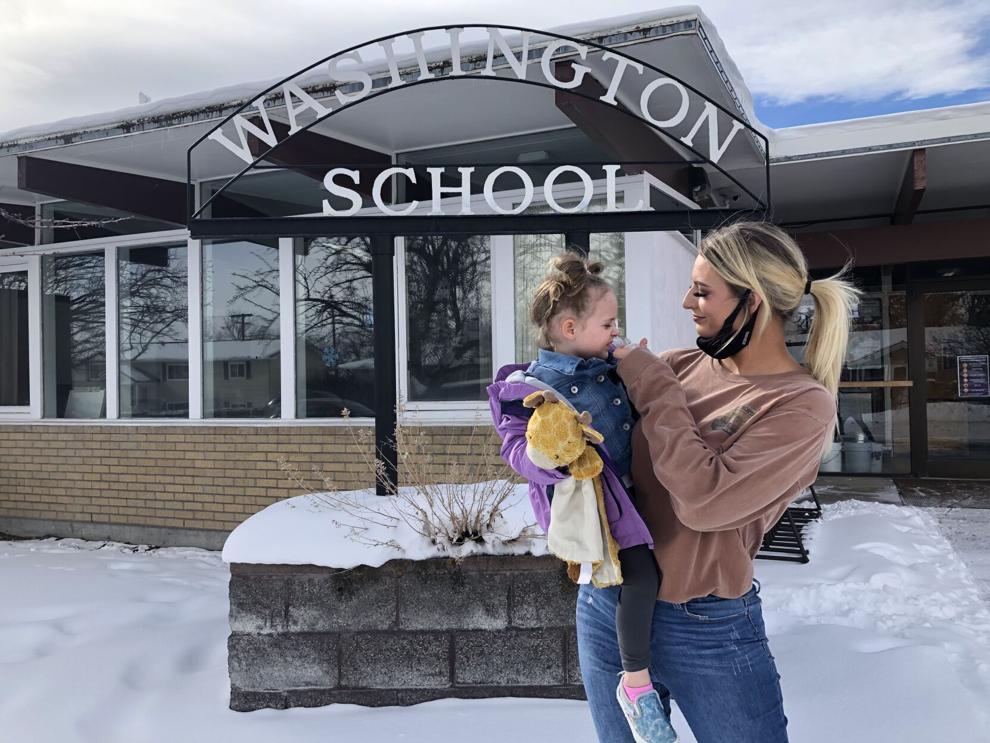 Bristol just started special needs pre-school at the Washington School in Livingston and has had her share of troubles but has slowly gotten comfortable according to her teachers.
The Bagdasarian's have a goal to raise $20,000 and hopes to get their service dog, no matter who it is, and name it Orion and hope to have it by August to help Bristol make some friends before the start of the next school year.
A link to the Autism Service Dog "gofundme" can be found here.
Small donations are also welcome at Taylor Bagdasarian's venmo here and on Cashapp with the username $southerntayyy.
Feel free to reach out to our reporter Noah Schmick on social media or email with ways to reach out to Taylor Bagdasarian and her family here who said they love sharing their story.