Mammoth Hot Springs, Wyo. – Each spring, a Yellowstone National Park crew of around 15 workers take to the snowy roads tackling one of the most complex, costly and expansive jobs in the park.
Starting the first full week of March and working for up to three months, the crew uses all sorts of heavy machinery including graders, bulldozers, wing plow trucks and blowers to remove snow and ice from nearly 320 miles of road in Yellowstone.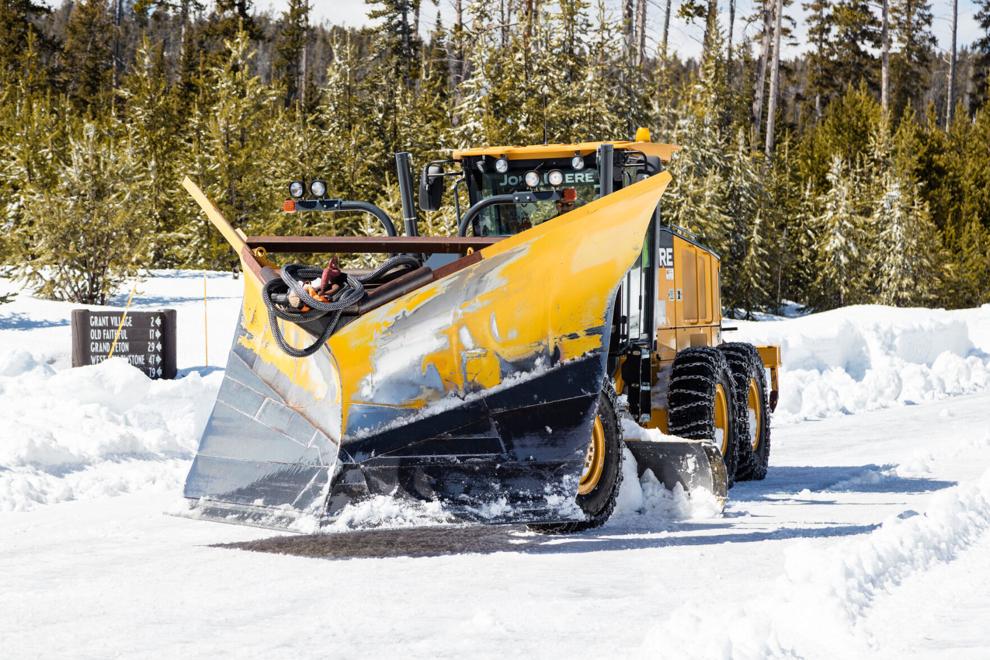 Much of the ice and snow has been packed down by grooming vehicles for snowmobiles and even trails for park animals and other recreational uses making for a tough job.
Strategic Communications Specialist Ashton Hooker talked with operators who said the real danger is the roads themselves with a majority of the 300 miles of snow and ice in high elevations with snow drifts and mountain elevations. 
"You know it is tight, windy roads, really deep snow drifts and they're saying they can see snow drifts up to 34 feet up there and that's another big challenge it's a lot of avalanche danger in the park so that's something that they always have to be weary of," Hooker explained.
The operation burns as much as 1,300 gallons of diesel fuel each day and typically costs anywhere between $1-1.5 million or more depending on the winter.
Besides a few mechanical breakdowns the park has not reported any incidents even when working against the clock to try and open up by mid-April.
Weather-permitting, some park roads will reopen to automobile travel April 16 at 8 a.m.
April 16:

 West Entrance to Madison Junction, Mammoth Hot Springs to Old Faithful, Norris to Canyon Village.

May 7:

 East Entrance to Lake Village (Sylvan Pass), Canyon Village to Lake Village.

May 14:

 South Entrance to West Thumb, Lake Village to West Thumb, West Thumb to Old Faithful (Craig Pass).

May 28:

 Beartooth Highway
The road from the park's North Entrance at Gardiner, Montana, through Mammoth Hot Springs and Tower Junction to Cooke City, Montana, is open to automobiles all year. At Tower Junction, self-serve fuel pumps are available all year.