NEW YORK CITY, New York - One Missoula-grown photographer is making it big nationwide... but in a small way. It's by about one square inch, on postage stamps. 
Photographer Matthew Murphy's achieved big success in New York with his work plastered on billboards and posters advertising Broadway shows in Times Square. 
Now, you don't have to visit New York to see his work, you just have to check your mail to see his new tap dance stamp collection. 
The United States Postal Service approached Murphy about creating the collection. 
These stamps celebrate American tap dancing, the diversity in its community and its contribution to the dance world. 
He said this was a really unique challenge, learning to create a dynamic image with such a small amount of space. 
"It has to be able to kind of stop you in your tracks while you're sorting your mail, or if you're in the post office and you're seeing all of these different rows of stamps you can buy. " Murphy said. "You need something that is very dynamic on first glance and really jumps off of the letter, for lack of a better phrase." 
Murphy and USPS unveiled the stamps in Times Square earlier this summer with a ceremony of performances and remarks.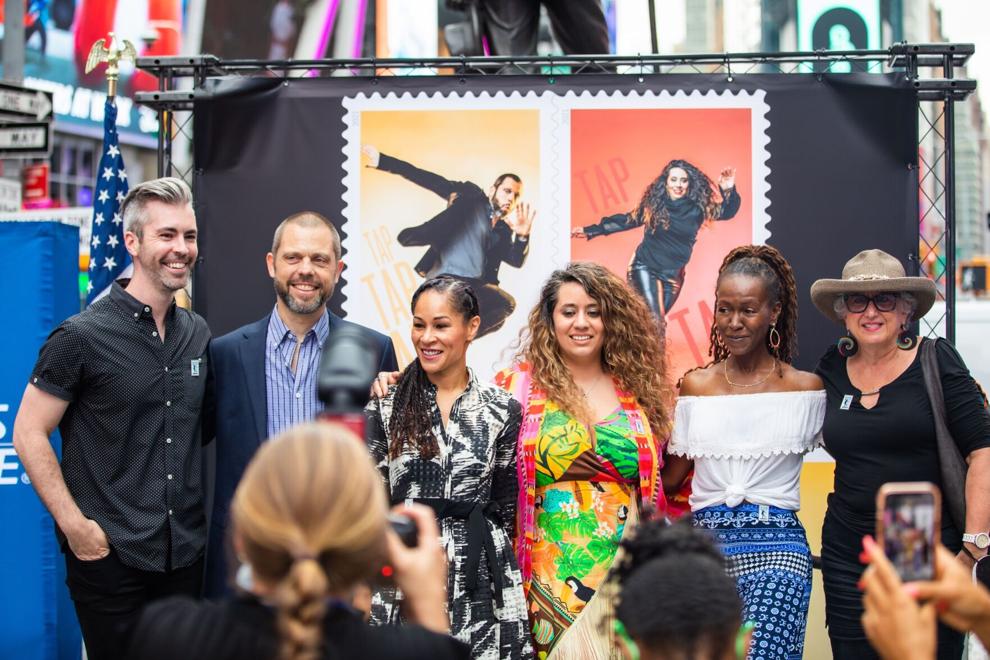 He said celebrating the stamps where he could also see some of his past billboards actually gave him a flashback to home. 
"During my summers off in Montana, I would come to New York and take photos of the billboards and then tape them up in my room in Montana," Murphy shared. "I just had this moment of like, to breathe and go, okay this is cool, this actually happened and you should be proud of this." 
He said this is one of his most special projects because it was such a unique surprise and he knows it'll never happen again. You see, it's rare for stamps to feature new photography and living people, so he's grateful for the ride. 
Looking ahead, Murphy is now working on a coffee table book, When the Lights are Bright Again,  about the Broadway community reflecting on the industry shutdown and sharing its hope for the future. 
The book will be released November 1.