BOZEMAN- Head Start Early Childhood Education helps prepare children from the ages of three to five for grade school and beyond but has recently made some major changes due to the COVID-19 pandemic.
Head Start is a program of the Human Resource Development Council in Bozeman that helps out low income families with their children's starting education.
The program has centers in Bozeman, Belgrade and Livingston and is now offering virtual classrooms where students meet online twice a week with their virtual class and once a week for a one-on-one with a teacher.
The physical classrooms usually teach around 20 students per class, but they have limited that number down to just 10.
Head Start Site Supervisor Jordan Moore said one of the biggest changes is going to actually affect parents.
"When children get dropped off typically parents come into the classroom and help them sign in and all of that unfortunately we've had to change that a little bit so what's happening now is parents are dropping off at the front door they're asking two simple questions," Moore explained. "Does your child have any current or recent exposure to someone who's tested positive for COVID-19 and are they experiencing any COVID symptoms."
After answering those two questions kids will also have their temperature checked to be let in.
The staff has also increased cleaning on desks and any frequently touched places as well as made sure to separate out art tubs and kids supplies so they have their own and don't share.
Students also have to wear masks while in the classroom, but they get to choose what type of clean mask they want to wear for the day.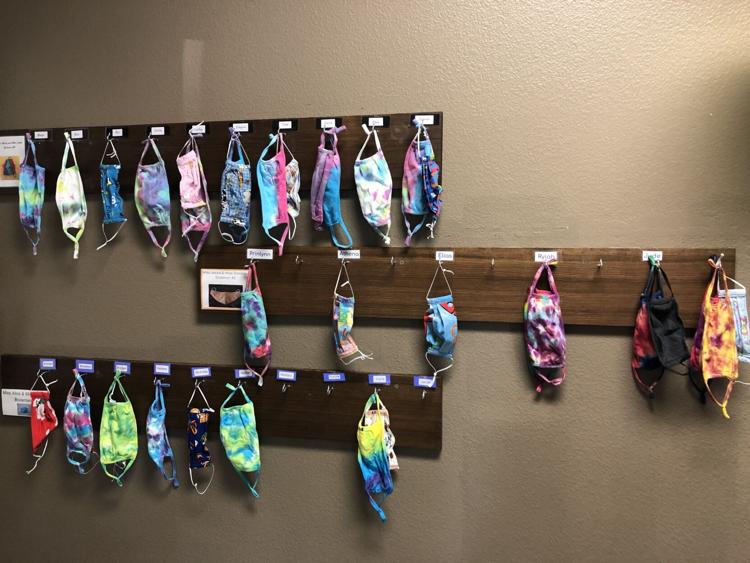 "Other things that we're doing is increasing outside time… our playgrounds encourage social distancing just because of the activities that we do outside anyways and there's a little bit more space out there," Moore said. "Then children get breaks from wearing masks because when they're outside and social distanced."
More information about the HRDC's Head Start Early Childhood Education can be found here.