HELENA – Crosswalks are being installed at the intersection of Montana Avenue and Highland Street, but early winter weather makes completing the project on time a challenge. 
There are roughly 30 working days left for the project. Crews are close to the completion of phase one, which is on the westside of Highland. 
They are three solid concrete pours away from completion. Driveways on the westside should soon be able to have access again. Crews are waiting for concrete to reach about 85% of compressive strength. The City Commission has been looking into safe travels to and from schools. The crosswalk is being installed so kids can have better access to school with this being a very busy intersection.  
"We want to deter students," says Gwen Hein, the Project Engineer TD&H Engineering who is also the project manager. "I think the current path is to go through some ally's and cut across to the playground area of the school. And we want to channel all of that traffic back behind us onto Highland and then South Dakota right to school."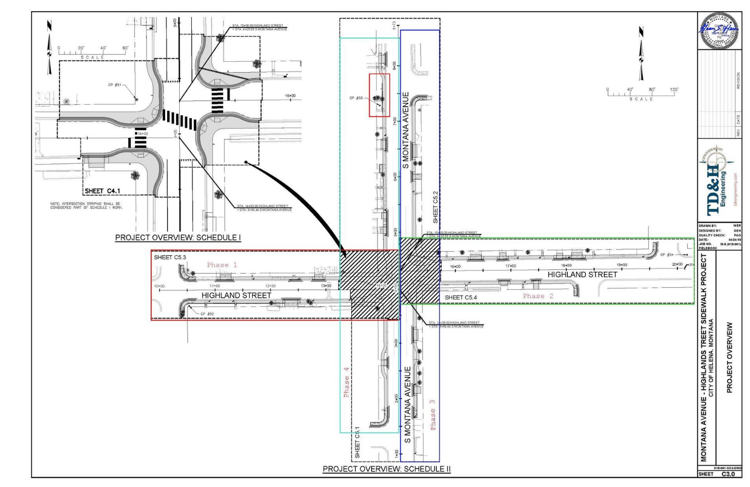 Hein went onto say, when the crosswalk is finished it will make pedestrians more visible. It will also create a perception that the lanes are narrowing so drivers will slow down.  
They are hoping to have the crosswalk complete by early December if possible, but crews will continue working, but the city says the struggle is real when it comes to mother nature.