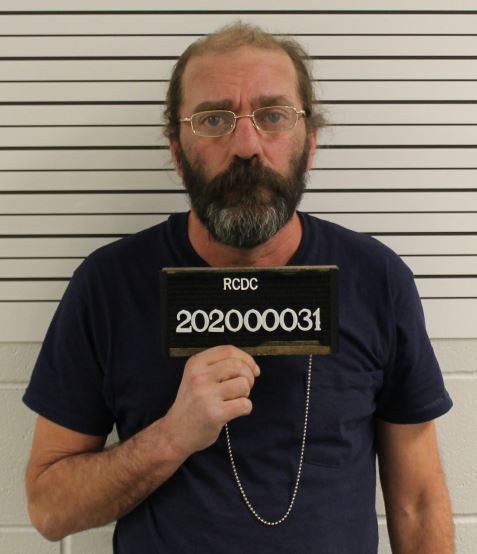 As featured on
ROOSEVELT COUNTY- In January of this year, Roosevelt County Sheriff's Office received a report of a deceased woman at her home in Culbertson.
Weather Alert
...WINTER STORM WATCH REMAINS IN EFFECT FROM SATURDAY MORNING
THROUGH SUNDAY MORNING...

* WHAT...HEAVY SNOW POSSIBLE. TOTAL SNOW ACCUMULATIONS OF 4 TO 6
INCHES POSSIBLE ON GRASSY AREAS. ROADS BECOMING SLUSHY
SATURDAY AND SNOWPACKED AND ICY SATURDAY EVENING.

* WHERE...PORTIONS OF CENTRAL, SOUTH CENTRAL AND SOUTHEAST
MONTANA.

* WHEN...FROM SATURDAY MORNING THROUGH SUNDAY MORNING.

* IMPACTS...TRAVEL COULD BE VERY DIFFICULT. WINDY CONDITIONS
ALONG WITH SNOW AND COLD COULD BE HARMFUL TO YOUNG LIVESTOCK.

* ADDITIONAL DETAILS...EXPECT BITTER COLD WITH LOW TEMPERATURES
OF 20 OR LESS SUNDAY AND MONDAY MORNING.

PRECAUTIONARY/PREPAREDNESS ACTIONS...

A WINTER STORM WATCH IS ISSUED WHEN SEVERE WINTER WEATHER IS
POSSIBLE BUT NOT IMMINENT. AT THIS TIME THERE IS A POTENTIAL FOR
SIGNIFICANT SNOW. FUTURE DRIVING AND WALKING CONDITIONS MAY
BECOME HAZARDOUS SO IT IS IMPORTANT TO MONITOR THE LATEST
FORECASTS.

&&


News Updates
Would you like to receive daily news updates from KULR-8? Signup today!
Breaking News from KULR-8
Get breaking news in your email inbox as soon as it happens.
Get up-to-the-minute news sent straight to your device.
Topics
Breaking News
Weather Alert
Top Stories