Bridger Mountains view from Peet's Hill Bozeman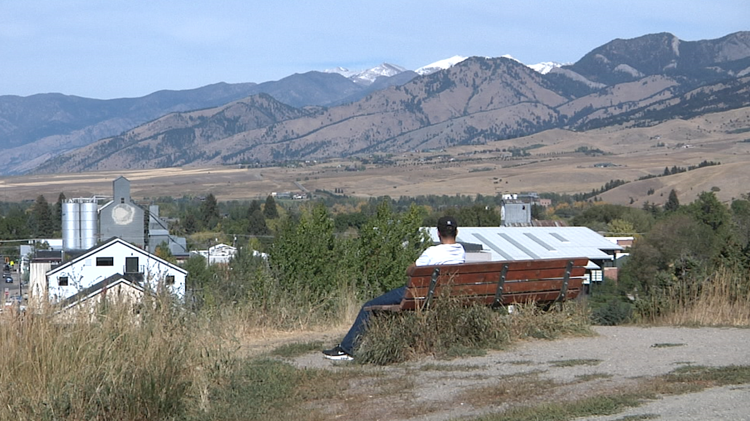 As featured on
BOZEMAN, Mont. - One of the big topics at the presidential debate on Tuesday night was climate change - and it's not just presidential candidates that are talking about the issue. Bozeman recently released its draft Climate Plan, which will guide the city and its residents for decades to come, and they're looking for the public's input on it.
Weather Alert
...WINTER WEATHER ADVISORY REMAINS IN EFFECT UNTIL 2 PM MDT THIS
AFTERNOON...

* WHAT...SNOW AND FREEZING RAIN. ADDITIONAL SNOW ACCUMULATIONS UP
TO 2 INCHES.

* WHERE...PORTIONS OF CENTRAL, SOUTH CENTRAL AND SOUTHEAST
MONTANA.

* WHEN...UNTIL 2 PM MDT TODAY.

* IMPACTS...TRAVEL COULD BE DIFFICULT AS ROADS COULD BE ICY.

PRECAUTIONARY/PREPAREDNESS ACTIONS...

SLOW DOWN AND USE CAUTION WHILE TRAVELING.

FOR THE LATEST ROAD CONDITIONS, CALL 5 1 1.

ADDITIONAL GRAPHICS FOR THIS HAZARD CAN BE FOUND AT
HTTP://WWW.WEATHER.GOV/BILLINGS

&&


News Updates
Would you like to receive daily news updates from KULR-8? Signup today!
Breaking News from KULR-8
Get breaking news in your email inbox as soon as it happens.
Get up-to-the-minute news sent straight to your device.
Topics
Breaking News
Weather Alert
Top Stories