BOZEMAN- Gallatin Recreation has seen nonstop business since the stay-at-home order was lifted selling all-terrain vehicles, side-by-side off-road vehicles, and now snowmobiles for those anxious to get out of the house.
"Well 2020 started out, actually it was fairly slow we've always done fairly well with snowmobiles, but the side-by-sides and ATV's were actually down," Scott Scheffler, general manager of Gallatin Recreation said. "Then COVID hit, we shut down for a week until we were told we were an essential business."
Gallatin Recreation was considered an essential business because of the need for all-terrain vehicles for local farmers and business started booming.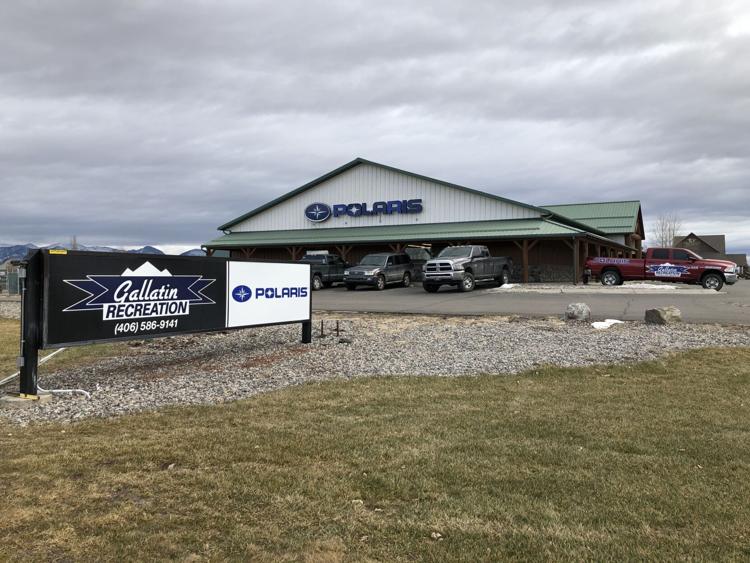 "Everything just went crazy, we went from having about a hundred and fifty units for stock down to… where I had absolutely nothing on the showroom floor," Scheffler said.
With the holidays passing everyone is waiting for all the snow to start falling to go out and enjoy their new winter toys Scheffler guessed.
"We're selling what comes in off the truck everything's been pre-sold for months in advance, I put out all the holdover snowmobiles and we did have some 2019 snowmobiles and they started selling as fast as we could get them on the floor," Scheffler added.
Scheffler mentioned that Gallatin Recreation onboarded more workers in hopes that the boom will carry on into 2021.
"I've brought on new people, I've got a lot of young people with a lot of newer ideas, looking forward to 2021, trying to get product in as fast as I can, and we'll all hope for a better 2021," Scheffler said.
More information on Gallatin Recreation can be found here.
If you have a unique business story that Noah should look into you can follow this link to find his social media accounts and email.