BROWNING - People came from all over the US  to join the rodeo taking place in Browning Friday as part of the Blackfeet Nation's Annual North American Indian Days.
Cowgirl Sammy Jo Bird, who grew up in the area, is very passionate when it comes to rodeos; she's been joining them for as long as she can remember. In the past few years though, Sammy has found a way to combine her love for the sport, its stallions and her native heritage with a similar passion for the arts. 
Sammy has four years of professional painting under her belt, with dozens of vibrant and colorful pieces to show for it. 
A while back, she never thought she'd be making artwork for a living, but that started to change once she got an invite to paint for a community fundraising event. 
"The first painting I did, I think it was like the high seller," said Sammy. "So then the next person comes up to me and is like, 'Can you paint for our benefit too?' And I'm like yeah sure, because I love doing it."
Since then, Sammy created "Palomino Paintings," and as the name suggests, she mainly uses horses as the subjects of her creative work. As someone who grew up on a ranch, the cowgirl says the animal is therapeutic for herf and gives her a sense of gratitude. 
"Where I feel the most blessed at is when I'm on the back of a horse just out riding by myself. It's just like, you look around and you're just like wow, I'm so lucky," said the artist.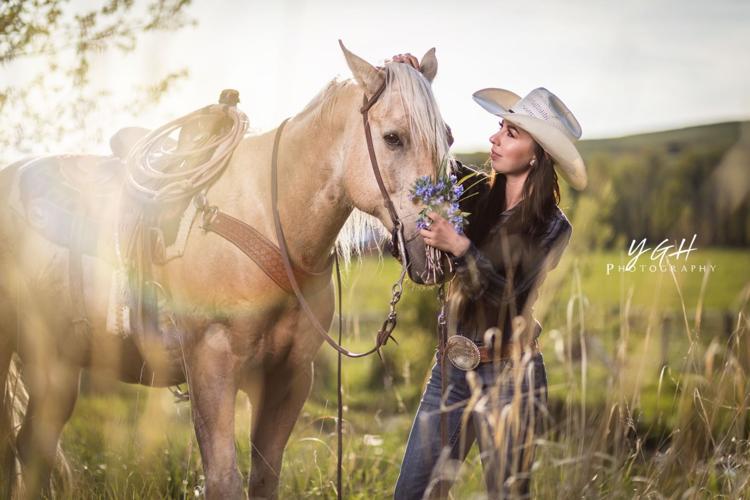 She mostly starts her paintings with the animal's eyes before going from there.
"An actual horses eyes says so much about a horse. I love a horse with a soft eye and kind eye. That's one thing about horses. They don't try to hide anything from you," said Sammy. "They are what they are and that's just one of my favourite things about them." 
She often takes her life experiences as a source of inspiration, but she never really knows what the final product will look like until the very end. 
"I just really kinda get into the zone and just zone in and whatever flows out, flows out," she said.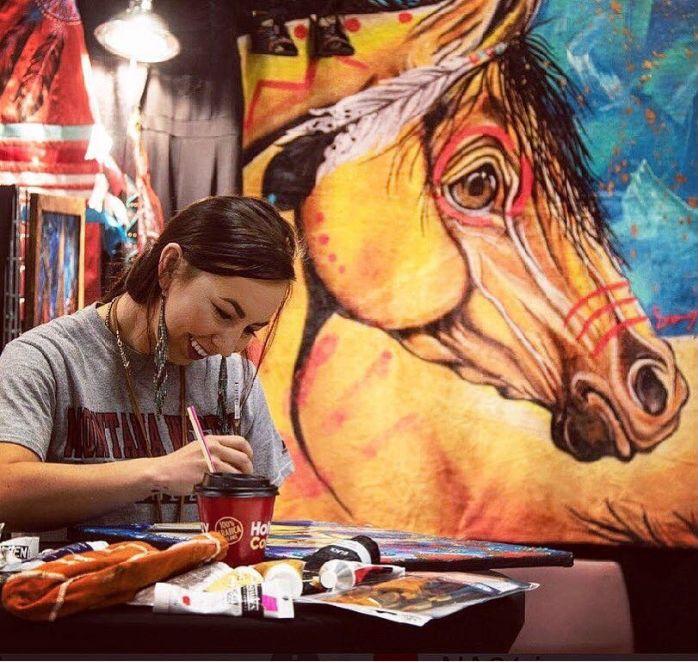 While she does use her art to support herself and her rodeo passions, it's not the money that drives her to paint at the end of the day,
"Whether it brightens up a business, a house or whether somebody just sees it on Facebook, scrolling through Facebook, if it can brighten up one person's day for even just a matter of, you know, the time that they read my little description and look at the painting," said Sammy. "Like that's my end goal for everything." 
During the rodeo, Sammy will take part in the barrel races and round up cattle in the breakaway roping event. You'd like to see more of her creative work, you can visit her official website or follow Palomino Paintings' Facebook page.