Want to spend the 12 days of Christmas binging on Hallmark movies? A company is looking to pay a candidate $1,000 to watch 24 Hallmark Christmas movies this holiday season.
"Put on your best pair of fuzzy socks, crank up the fire, and binge on Hallmark's cheesiest Christmas movies," the job description reads."Think you have the chops to make it through a Winter Love Story without crying? Can you predict if the female protagonist will end up with her boyfriend-slash-fiance-slash-soulmate in Merry & Bright?"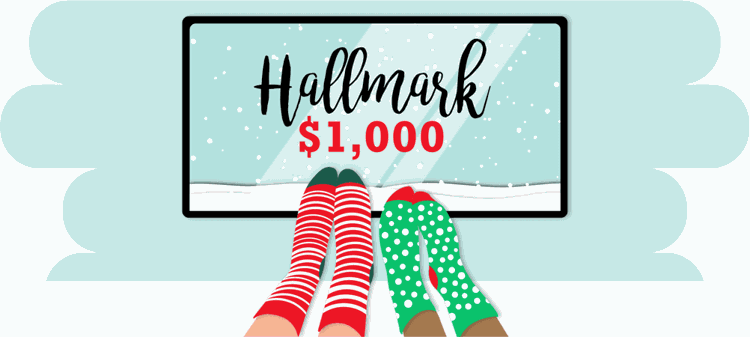 CenturyLinkQuote.com says they are looking for a lover of all things Christmas, G-rated romcoms and too-close-to-home family dramas to average 2 Hallmark X-mas movies a day in 12 days. It's like having an additional advent calendar, but with festive guilty pleasure films instead of chocolate!
"We want you to have opinions—lots of them! Think the grumpy Grandpa turned jolly Santa was a little overdone? Felt like the plot was a bit half-baked? Be as honest as possible in your review."
The candidate should also obviously love Christmas, be 18 or older and a U.S. resident, and know how to work social media while documenting the Hallmark marathon with followers. The winner is required to post on social media each time they start a movie along with the hashtags #CountdownToChristmas and #HallmarkDreamJob and complete the job by Christmas Day.
The lucky applicant chosen will receive a streaming service subscription, along with some Christmas goodies, decorations and Hallmark swag.
Hallmark will be releasing 40 new movies this season, giving you some options for your 24 choices.
Those interested can apply now through Friday, Dec. 6. They suggest upping your chances at the job by including a 2-3 minute video showcasing your holiday spirit.