UPDATE: SEPT. 9 AT 9:43 P.M.
One week after writing his first Facebook update, Firefighter Dan Steffensen was able to walk a mile on his own and says he loves his new ears.
Dan wrote the following update in a Facebook post:
Another update 1 week later. Just walked a mile. Completely unaided and on my own. I have new ears, and I love them. And that is the end of skin grafts. Stronger every day and feeling better. I and my medical team are astonished at the rate of progress. Keep the prayers going. That's doing it. Thanks
---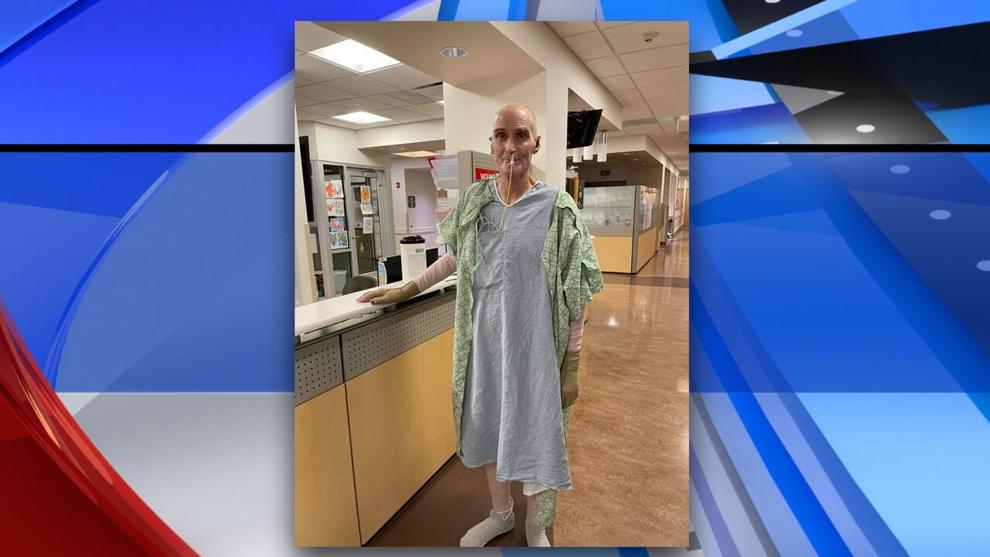 UPDATE: SEPT. 1 AT 6:12 P.M.
Red Lodge Fire Rescue gave an update on firefighter Dan Steffensen, this time, from Dan himself.
"I'm up moving. And I'm coming back stronger than I was. Thanks to all of you that got me to this point. Your prayers are sooooooo appreciated," Dan wrote on Facebook.
---
UPDATE: AUG 14 AT 12:39 P.M.
According to Red Lodge Fire Rescue, Dan Steffensen's family say he has been making great progress on his road to recovery.
The following is from Red Lodge Fire Rescue's update on Steffensen Saturday:
"He is spending more time awake and interacting with the wonderful staff at the hospital as well as family. His wounds are healing and he is working to get his voice back. He is being very well taken care of by the kind doctors, nurses and support staff at Univ. of Utah. We are all looking forward to the time when he will start fighting with us to get out of there, however. The family would like to thank everyone for their outpouring of love and support for Dan as well as his family.
Thank you for all of the thoughts and prayers from RLFR as well!"
---
UPDATE: AUG 1 AT 5:08 P.M.
Red Lodge Fire Rescue shared an update on injured firefighter, Dan Steffensen Sunday.
According to Red Lodge Fire Rescue, Dan underwent extensive grafting surgery of the front of his body last Thursday.
As of the update Sunday, Dan is still heavily sedated and intubated.
"Dan is continuing to make slow but steady improvements. The University of Utah Burn Center is providing outstanding and compassionate care," Red Lodge Fire Rescue said.
"Dan's family members are taking turns staying with him. A few Red Lodge Firefighters have visited recently. Tyler Rae stopped by to see Dan on his way home from a fire in Idaho on Thursday. Scott Wilson and Jon Trapp stayed with Dan Friday and Saturday."
---
UPDATE: JULY 26 AT 5:15 P.M.
Red Lodge Fire Rescue released an update on Dan's condition on Monday.
They wrote:
Dan is improving slowly but surely. His lungs are better and he is healing well. The staff at the hospital are doing physical therapy with him a couple of times a day. All of his needs are being met with exemplary care.
The positive thoughts and prayers are working! He is going to need support and encouragement in the months to come and his family is so appreciative of everyone that is behind him.
---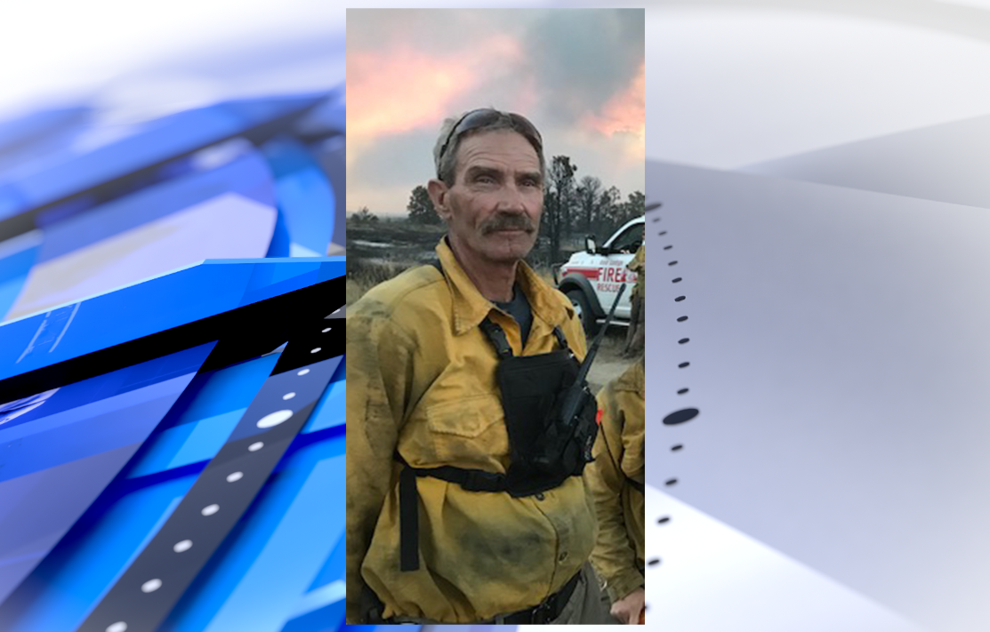 UPDATE: JULY 22 AT 2:53 P.M.
Dan is recovering after a successful second surgery Thursday to remove all of the burned areas, except those on his face, Red Lodge Fire Rescue reports.
As the burns on his face continue to heal, Red Lodge Fire Rescue says doctors are hoping to remove his intubation tube this weekend. However, they are being extra cautious because Dan has a "touch of pneumonia" and they are waiting to see how he responds to antibiotics.
Red Lodge Fire Rescue says healing energy from the public is much appreciated.
---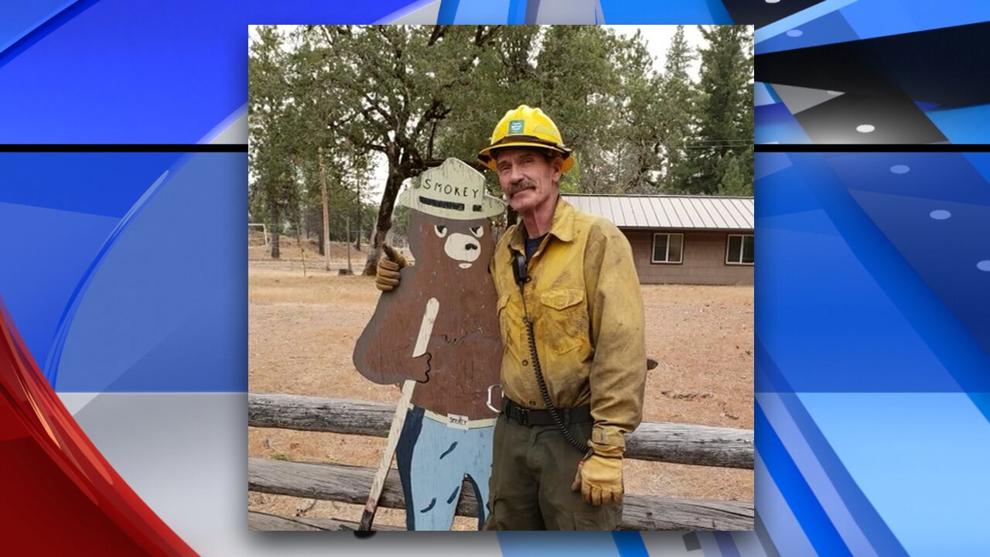 UPDATE: JULY 19 AT 4:45 P.M.
Red Lodge Fire Rescue released an update on Dan's condition following his first surgery.
They wrote:
Dan went through his first of many surgical procedures today at the University of Utah Burn Center. The surgery was successful and he has been alert and is communicating with the family and firefighters that are with him. The recovery process will be long and difficult. It is expected that he will be there for about six months. We all appreciate the tremendous support from everyone across the region. Please keep him in your thoughts and prayers.
---
UPDATE: July 17 AT 3:01 P.M.
The firefighter injured Friday on the Harris Fire near Joliet has been identified as Dan Steffensen.
According to Red Lodge Fire, Dan has been a firefighter with them since 2015.
"In 2017 Dan was selected as volunteer "Firefighter of the Year" and works on the fuel mitigation/Initial Attack crew where in the summers he works to reduce hazardous fuels around homes and responds to emerging wildland fires," Red Lodge Fire said in a release. "He is a nationally qualified wildland firefighter and has fought fires in Montana, Oregon, California and other western states as an engine boss and tender operator."
The other Red Lodge firefighter on the two-person crew was identified as Scott Wilson.
Scott was not injured and joined the fire department this year after retiring to Red Lodge.
Dan and Scott were reportedly fighting the Harris Fire when strong winds suddenly shifted toward them.
Dan tried to reach safety but was overrun by the fast moving fire.
Scott informed the incident commander and acted to get Dan to Emergency Care.
Due to the severity of his burns, Dan has been admitted to the University of Utah Burn Center in Salt Lake City, and according to Red Lodge Fire, he is in serious condition.
His family and firefighting colleagues are traveling to be with him.
A GoFundMe has been set up to help Dan that you can donate to here.
"We'd like to thank the wildland firefighting community for reaching out to us with offers of help and words of support. Please keep Dan and his family in your thoughts and prayers during these difficult times," said Fire Chief Tom Kuntz. "This event is a reminder that firefighting is dangerous and we are truly grateful to those who answer the call to help others in time of need."
---
PREVIOUS COVERAGE:
JOLIET, Mont. - A firefighter is getting treatment for severe burn injuries after Fire Engine 78 was burned over Friday while crews worked the Harris Fire near Joliet.
According to a Facebook post from Red Lodge Fire Rescue, the two person engine crew was attacking the fire when the wind shifted direction and the fire overtook the crew.
One Red Lodge firefighter suffered severe burn injuries and was transported to the hospital by ambulance, then flown to Salt Lake City for treatment.
Governor Greg Gianforte released the following statement on the incident:
"A Red Lodge firefighter, who was combating a wildfire today, suffered serious injuries. Firefighting is dangerous, challenging, heroic work. Our hearts go out to this courageous firefighter, his family, his friends and all who are working to protect our communities from wildfire. I ask all Montanans to join me in praying for his full recovery and for the safety of all our brave firefighters."
The status of the firefighter is unknown at this time.