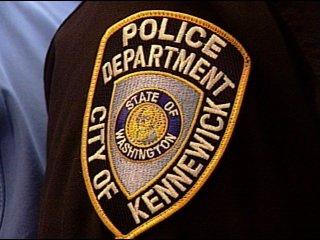 KENNEWICK, WA - Kennewick Police say they have a recovered a stolen truck, and arrested the man who had been driving it.
Police say just after midnight Thursday morning, officers arrested 39-year-old Daniel O. Batsell for being in possession of a stolen vehicle.
Detectives were investigating an unrelated case on the 1100 block of N. Buchanan Street, when officers saw the 2003 GMC Sierra pickup with switched license plates. Police say they looked up the truck, and learned it had been stolen in a residential burglary in Richland earlier this month.
Officers say inside the truck, they found 4 truck tires, a motorcycle ramp, 8 red gas cans, a Honda generator, deer antlers, clothing and hand tools.
Police say they're now investigating to see if the property had been stolen in other burglaries throughout the Tri-Cities.